Pakistan Grapples With Unprecedented HIV Infections in Children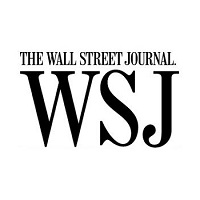 When a doctor in southeastern Pakistan sounded alarm bells in April about children mysteriously testing positive for HIV, health officials decided to offer screening to his entire town. What they found, the World Health Organization said, was unprecedented.
Over six weeks of testing, more than 600 children in the town, most of them between 2 and 5 years old, tested positive for the virus that causes AIDS, while nearly all their parents tested negative. Authorities have begun screening people in nearby towns, and the number of cases is expected to rise.
Before the tests, just over 1,000 children were registered as HIV positive in the entire country, the WHO said. Those earlier cases were a mix of mother-child transmission and blood transfusions and many involved high-risk groups such as the children of sex workers.
A WHO-led delegation is investigating the cause of the outbreak in the town of 330,000 people and expected to present its findings on Friday. "We cannot say for sure what caused it," said Maryam Yunus, a WHO spokeswoman in Pakistan.
ice last month arrested a local pediatrician, Muzaffar Ghangro, and said the virus spread when his clinic in Ratodero reused infected syringes. Dr. Ghangro, one of few licensed physicians in the town, has been charged with unintentionally causing deaths, said his lawyer, who said his client isn't guilty.
Organizations that are part of the WHO-led delegation expressed doubt that a single doctor could be responsible for all the newly discovered cases. The crisis, they said, exposes Pakistan's weak health-care system and raises questions about how widespread the problem could be.
Read more about this problem here.
Autor
: Preetika Rana, 9th June 2019, 5:30 a.m. ET
Quelle
: The Wall Street Journal
"Going International promotes access to education and training for all regardless of social, geographic and national borders."