The NHS App: a platform for innovation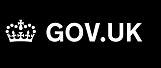 You might have thought that my first blog as CEO of NHSX should be about something general - NHSX's objectives, or our plans, or even our values. But it's going to be about my approach to the NHS App. Partly because it's important, but mostly because it says a lot about what NHSX is trying to achieve and how we intend to operate.
The first thing to say is that the team has done excellent work on the app. Between the NHSXers, the NHS Digital team and the Kainos team, they have created something really good. User feedback has been positive (with one important exception, of which more below).
They have built APIs so a patient's data can safely move from GP systems to their smartphones. They have also got an extraordinary number of GP surgeries to connect in a short space of time – over two thirds as I write, with the determination to get to 100% by July.
Despite all this, I don't want us to make the NHS App all-singing and all-dancing. In fact, I'm not sure we should add many more features than it already has. We will keep the app thin and let others use the platform that we have created to come up with brilliant features on top.
We will expose the APIs, so that other people can develop their own apps to meet their own user need — apps that can plug in, safely let people access their own data and deliver a different user journey.
We know that many of our patients want to interact with the NHS in different ways. We can imagine apps that are tailored around a particular long term condition, for example, or that help the user to book an appointment when their glucose levels are off. I want an innovator who can imagine a better experience to manage their diabetes to be able to build that experience, using our APIs.
Find out more about the NHS App here.
Autor
: Matthew Gould, 31st May 2019
Quelle
: gov.uk
"Going International promotes access to education and training for all regardless of social, geographic and national borders."