Fix My Fatigue: Your Daily Multivitamin To The Rescue!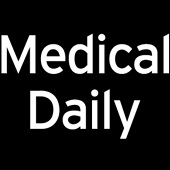 When it comes to getting the most out of life, good health is foundational. We know what to do: Eat nutritious foods, get 30-plus minutes of heart-pumping exercise most days, sleep well and be attentive to mental health. These seem like simple steps, yet vitality alludes millions of Americans due to a lifestyle that can derail personal wellbeing.
We're overworked and under-exercised, juggle digital devices 24/7, and multitask during meals at the cost of quality time connecting with others. Our long hours sitting at the office and frequent commutes in congested traffic leave little time for self-care.
We're Falling Asleep on the Job
It's no wonder Anthony L. Komaroff MD, physician and professor at Harvard Medical School claims a persistent fatigue is plaguing the workplace. In his article, "Beyond Tired," published in the Harvard Business Review, Komaroff, known as "Dr. K", says we're literally dozing off at work due to too many hours on the job, daily stress, and deficiencies in vitamins and minerals.
While fatigue runs high and energy low, the good news is that exhaustion caused by stress, inactivity, and diet choices is easy to fix with a few small and steady steps.
First Step: Nutrition
If you count yourself among the nutritionally-educated and keep enough chai seeds, organic spinach, pineapple and coconut on hand to whip up a green drink on a whim, you might be tempted to skip ahead. But wait. Would it surprise you to know that only 3% of the population in this country eat a balanced diet, get adequate exercise, meet Body Mass Index (BMI) standards, and don't smoke? A full 97% of the 4,745 participants of a U.S. Centers for Disease Control and Prevention (CDC) study failed to meet all four criteria of what the American Heart Association deems a healthy lifestyle.
Better Nutrition is A Global Need
A groundswell of information on nutrition has emerged in recent years. We have access to books like It Starts with Food by Dallas and Melissa Hartwig and documentaries like Forks Over Knives. Wellness blogs abound. Companies like Swisse Wellness, Australia's top vitamin supplement brand, and countless others help make it easier than ever to be aware of nutrition rights from wrongs.
By now, the occasional gooey dessert or tower of onion rings at happy hour should be the exception to fueling up our bodies with the right foods. Yet the problem of poor nutrition is widespread. Half a world away, in Australia - one of the world's healthiest nations - Swisse Wellness funded a Nielsen survey of the nation's wellness in 2018 with some similar results to the CDC study.
Find out more about steps that have to be taken in this article.
Autor
: 22nd April 2019
Quelle
: Medical Daily
"Going International promotes access to education and training for all regardless of social, geographic and national borders."