Deadly Staph Infections Still Threaten the U.S.
CDC calls for increased prevention to protect patients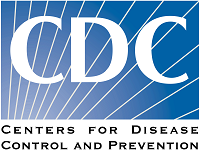 More than 119,000 people suffered from bloodstream Staphylococcus aureus (staph) infections in the United States in 2017 – and nearly 20,000 died, according to a new Vital Signs report released today by the Centers for Disease Control and Prevention (CDC).
The findings show that hospital infection control efforts successfully reduced rates of serious staph infections in the U.S. Recent data, however, show that this success is slowing and staph still threatens patients.
The new data reflect rates for all Staphylococcus aureus infections: methicillin-resistant Staphylococcus aureus (MRSA) and methicillin-susceptible Staphylococcus aureus (MSSA). While MRSA is often better known, the report underscores that all staph can be deadly and that healthcare providers and administrators can take prevention steps to protect their patients.
According to electronic health record data from more than 400 acute care hospitals and population-based surveillance data from CDC's Emerging Infections Program, MRSA bloodstream infections in healthcare settings decreased nationally by approximately 17 percent each year between 2005 and 2012.
These reductions have recently started to stall, causing concern. The report also showed an almost 4 percent increase in MSSA infections that started outside of a healthcare setting each year from 2012 to 2017.
Find out more about what can be done to combat the infections.
Quelle
: Centers for Disease Control and Prevention
"Going International promotes access to education and training for all regardless of social, geographic and national borders."