Antimicrobial Resistance Knows No Boundaries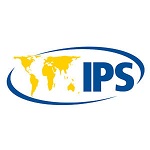 European Union officials and global health bodies have called for help for poorer countries as growing resistance to antibiotics threatens to become a 'global health tragedy' and jeopardises Sustainable Development Goals in some parts of the world.
Antimicrobial resistance (AMR) has risen by as much as two thirds in the last two decades, according to some studies, and is now responsible for an estimated 700,000 deaths annually worldwide.
But this is projected to rise to 10 million per year by 2050 and cost up to 100 trillion dollars unless governments ramp up efforts to tackle it.
The growing problem with AMR has been put down largely to inappropriate use of antibiotics for both humans and animals.
As antibiotics have been used more widely and more frequently in both humans and animals, bacteria have built up resistance to them, rendering them effectively useless in some cases. Doctors say this would make routine operations more dangerous and certain medical treatments, such as for some cancers, would disappear completely.
When antibiotic resistance emerges in one place it also quickly spreads to other locations, meaning it must be tackled on a global scale.
While all World Health Organization (WHO) member states signed up to a multi-sectoral Global Action Plan on AMR in 2015, progress on its implementation has been mixed.
Some countries, notably in Europe, have made good progress, in other parts of the world things have moved much more slowly, if at all, raising fears that in poorer countries the problem is worsening and SDGs may not be reached.
Read more about AMR here.
Autor
: Ed Holt
Quelle
: IPS News
"Going International promotes access to education and training for all regardless of social, geographic and national borders."