Embracing a One Health Framework to Fight Antimicrobial Resistance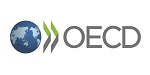 Antimicrobial resistance (AMR) – the ability of microbes to resist antimicrobial agents – is one of the greatest public health threats globally, with far-reaching social, economic and health consequences for people, animals and the environment.
This report builds on the 2018 OECD report Stemming the Superbug Tide: Just a Few Dollars More. It demonstrates that in the absence of stronger One Health action – targeting people, animals, agri-food systems and the environment – AMR levels will remain unacceptably high for at least the next 25 years. Resistant infections will claim the lives of thousands of people in OECD and EU/EEA countries every year and exert additional pressure on hospital resources that are already strained from the COVID-19 pandemic. The cost to health systems and economies will continue to mount.
The report demonstrates that tackling AMR is an excellent investment by looking at the effectiveness and cost-effectiveness of 11 One Health policy interventions and three policy packages to reduce the deleterious impacts of AMR. The report highlights the following key insights.
Worrisome trends in antibiotic consumption raise the risk of untreatable infections
Consumption of antimicrobials – both in humans and animals – remains at high levels. In human health, despite policy efforts to optimise antibiotic consumption, average sales of all classes of antibiotics have been rising by nearly 2% since 2000, while more than one-third of OECD countries do not meet the target set by the World Health Organization for first line (Access) antibiotics to make up at least 60% of all antibiotic consumption. If historical trends continue, consumption of antibiotics in humans will not decrease significantly until at least 2035.
In animals, the use of antimicrobials across OECD countries has halved from 181 to 91 milligrams of antimicrobial per kilogram of food animal between 2000 and 2019 and projections suggest that it could decrease by an additional 10% by 2035. But the majority of antimicrobial sales for animals takes place outside OECD countries and sale of antimicrobials for animal use in G20 countries is expected to reach nearly double that of the OECD average by 2035.
Fuelled by high levels of inappropriate use of antimicrobials, resistance proportions across 12 antibiotic-bacterium combinations stand at around 20% across the OECD, meaning that one in every five infections is now caused by superbugs. However, there are even more alarming trends:
If left unchecked, resistance to third-line antimicrobials – the last resort drugs against difficult-to-treat infections – could be 2.1 times higher by 2035 in the OECD compared to 2005. This means that health systems will be closer to running out of options to treat patients suffering from a range of illnesses such as pneumonia and bloodstream infections;

Today, AMR remains dangerously high in some countries such as Greece, India and Türkiye. In these countries, more than 40% of all infections caused by the 12 antibiotic-superbug combinations that OECD studied are expected to be resistant to antibiotics by 2035;

For certain antibiotic-bacterium pairs such as fluoroquinolone-resistant and carbapenem-resistant Acinetobacter baumannii, the projected resistance proportions can be as high as nearly 90% in the countries with the highest resistance proportions.
Quelle
: oecd.org (021.09.2023 - LW)
"Going International promotes access to education and training for all regardless of social, geographic and national borders."