What is Radiation?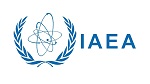 Radiation is energy that moves from one place to another in a form that can be described as waves or particles. We are exposed to radiation in our everyday life.
Some of the most familiar sources of radiation include the sun, microwave ovens in our kitchens and the radios we listen to in our cars. Most of this radiation carries no risk to our health. But some does. In general, radiation has lower risk at lower doses but can be associated with higher risks at higher doses. Depending on the type of radiation, different measures must be taken to protect our bodies and the environment from its effects, while allowing us to benefit from its many applications.
What is radiation good for? – Some examples
If radiation is beneficial, why should we protect ourselves from it?
Radiation has many beneficial applications but, as in every activity, when there are risks associated with its use specific actions need to be put in place to protect the people and the environment. Different types of radiation require different protective measures: a low energy form, called "non-ionizing radiation", may require fewer protective measures than the higher energy "ionizing radiation". The IAEA establishes standards for protection of the people and the environment in relation to the peaceful use of ionizing radiation – in line with its mandate.
Read the whole article here.
Autor
: Andrea Galindo
Quelle
: iaea.org (01.04.2022)
"Going International promotes access to education and training for all regardless of social, geographic and national borders."