A Covid Vaccine Side Effect, Enlarged Lymph Nodes, Can Be Mistaken for Cancer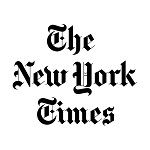 The condition is becoming more common as immunization rates increase. Experts are suggesting ways to ease patients' fears and avoid needless testing.
Coronavirus vaccinations can cause enlarged lymph nodes in the armpit or near the collarbone, which may be mistaken for a sign of cancer.
As vaccines are rolled out across the country, doctors are seeing more and more of these swollen nodes in recently immunized people, and medical journals have begun publishing reports aimed at allaying fears and helping patients avoid needless testing for a harmless condition that will go away in a few weeks.
The swelling is a normal reaction by the immune system to the vaccine, and occurs on the same side as the arm where the shot was given. It can also occur after other vaccinations, including those for flu and the human papillomavirus (HPV). Patients may or may not notice it. But the enlarged lymph nodes show up as white blobs on mammograms and chest scans, resembling images that can indicate the spread of cancer from a tumor in the breast or elsewhere in the body.
"I am particularly eager to get the word out to all the patients undergoing surveillance after successful prior treatment of cancer," said Dr. Constance D. Lehman, an author of two journal articles on the problem and the chief of breast imaging at the Massachusetts General Hospital. "I can't imagine the anxiety of getting the scan and hearing, 'We found a node that is large. We don't think it's cancer but can't tell,' or worse, 'We think it might be cancer.'"
The swelling in the armpit was a recognized side effect in the large trials of the Moderna and Pfizer-BioNTech vaccines. In Moderna's study, 11.6 percent of patients reported swollen lymph nodes after the first dose, and 16 percent after the second dose. Pfizer-BioNTech appeared to have a lower incidence, with 0.3 percent of patients reporting it. But those figures reflect only what patients and their doctors noticed, and radiologists say that the real rate is probably higher, and that many more cases are likely to show up on imaging like mammograms, or M.R.I.s or CT scans.

Read more here.
Autor
: Denise Grady
Quelle
: The New York Times, March 1st 2021
"Going International promotes access to education and training for all regardless of social, geographic and national borders."