We Need a Global Coordinated Effort to Secure Equal Access to Safe & Effective Vaccines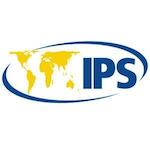 Inequalities and poverty have further deepened with devastating impact on the most vulnerable and marginalised individuals and communities. Many other rights have come under further pressure. The crisis has required taking necessary and proportionate measures to contain the pandemic, but we have also seen the imposition of opportunistic or unintended restrictions on public freedoms, threats on privacy, curtailment of free speech, overreach of emergency powers and heavy-handed security responses.
It is essential that the pandemic is defeated with a sense of humanity that respects human dignity and human rights for all. Importantly, going forward in the recovery process, we have a unique if not historic opportunity to change course and rebuild more sustainable, human rights based, socially just and equitable economies and societies as envisioned in the 2030 Agenda for Sustainable Development.
This is also what the Secretary-General's Call to Action for Human Rights asks from all of us – stepped up and joint efforts to squarely place rights at the core of sustainable development. Recovering better will require a new social contract that reduces inequalities and prioritises the realization of economic, social and cultural rights for all. Among the first steps to be taken by States should be to reverse the chronic underinvestment in public services.
Prioritizing resources to social protection, health, and education systems is an investment in the future sustainability of our societies. Food, healthcare, education and social security cannot remain privileges only for those who can afford them; they are, and must be seen, as basic human rights to which all entitled, without discrimination. This is a defining moment to see economic, social and cultural rights as legally binding commitments, as essential benchmarks for social policy, that are directly related to achieving a speedy and sustainable recovery.
To recover better, we will also need a global coordinated effort to secure equal access to safe and effective COVID-19 vaccines that can be distributed to all those who need it. In this context, we must strengthen international cooperation and ensure development assistance and debt relief to reduce inequalities within and between countries and facilitate equitable access to COVID-19 tests, treatments and vaccines. In building forward better, we need to reset our economies, as well as the global financial and debt architecture, to put the protection of human rights, including the right to development, at the heart of economic policies and choices.
The international financial institutions should be encouraged to promote fiscal and policy space for economic, social and cultural rights as an essential part of economic recovery and economic sustainability.
Read the whole article here.
Autor
: Ilze Brands Kehris, Assistant Secretary-General for Human Rights
Quelle
: Inter Press Service, 18th January 2021
"Going International promotes access to education and training for all regardless of social, geographic and national borders."