Nothing to Learn from East Asia?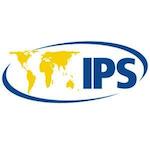 Lockdowns necessary?
Although most East Asian economies have successfully contained the pandemic without nationwide 'stay in shelter lockdowns', many governments have seen such measures as necessary. But lockdowns are blunt measures, with inevitable adverse consequences, especially for businesses and employment.
Many countries have thus imposed lockdowns, citing China's response in Wuhan. But as the first WHO fact-finding mission to China noted, "The majority of the response in China, in 30 provinces, was about case finding, contact tracing, and suspension of public gatherings—all common measures used anywhere in the world to manage [infectious] diseases.
Lockdowns were limited to a few cities where contagion went "out of control in the beginning". The key lesson from China was "all about…speed. The faster you can find the cases, isolate the cases, and track their close contacts, the more successful you're going to be."
To be sure, lockdowns 'flatten the curve' by temporarily preventing further contagion. But unless accompanied by appropriate complementary measures, undetected infectious individuals may cause silent community transmission that becomes evident only too late. Instead of lockdowns, it is far more prudent to find and isolate cases before numbers become unmanageable.
South Korean lessons
The Republic of Korea was the first country to dramatically reduce the number of Covid-19 cases and related deaths without nationwide movement restrictions. It checked the spread of Covid-19 infections without imposing lockdowns, even in Daegu its most infected city.
Mass testing has been key to its response, doing the most by mid-March. By late March, Korea's newly confirmed cases had fallen from second to eighth place in the world. Meanwhile, Korean authorities urged physical distancing, personal hygiene and remote work while discouraging mass gatherings.
The government also had legal authority to collect phone, credit card and other data to expedite contact tracing, and initially only restricted incoming travellers from Hubei province, where Wuhan is, for precautionary reasons, and from Japan in political retaliation.
Mass testing crucial
After a year of living with Covid-19, all governments can learn a great deal from critical evaluation of their own country experiences, other experiences as well as accumulated, especially new knowledge relevant to feasible policy options.
Thus far, appropriate East Asian policy measures for rapid early detection, isolation and contact tracing, while protecting the most vulnerable and treating the infected, have succeeded in flattening the curve. More reliable, cheaper methods (e.g., 'lateral-flow' antigen tests) allow more frequent mass testing. As undetected cases are more likely to spread infection, such tests enable more frequent, faster and easier testing and quicker results, and facilitate faster, more efficacious actions.
This can help check contagion by identifying more of those infected earlier, thus reducing transmission. Even though less accurate than supposed 'gold standards', lower costs allow more widespread and frequent testing to identify many more of those infected.
Easier to administer and delivering results more rapidly, such cheaper, simpler and quicker tests more speedily detect the infected, especially among the asymptomatic, in time for appropriate and timely action.
As SARS-CoV-2 transmission peaks several days after infection, together with the viral load, more frequent testing is necessary to check contagion. More frequent mass testing is probably going to detect many more of those infected much earlier, while they are still infectious.
Just as China had rapidly identified pathogen characteristics using artificial intelligence and big data access, Korea innovatively deployed new technologies to expedite rapid responses to trace, test, treat and isolate those infected.
Read more here.
Autor
: Jomo Kwame Sundaram
Quelle
: Inter Press Service, 19th January 2021
"Going International promotes access to education and training for all regardless of social, geographic and national borders."