If Covid-19 is Primarily a 'First World' Virus, Why is the Global South in Lockdown?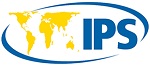 The currently available Covid-19 vaccines have been authorized for 'emergency use 'in Europe and North America. This is due to an apparent spike in Covid-19 flu cases in the northern hemisphere as winter advances. Highly advertised vaccines are being produced and rolled out at 'warped speed' by powerful pharmaceutical and bio-technology companies headquartered in Euro-America although their efficacy including how long their immunity lasts is not clear.
Global media and news channels like Al Jazeera, BBC, CNN and India's NDTV have been marketing vaccines to the world with images of Prime Ministers, Vice President elects, and a Crown Prince in the Middle East taking the jab live on television– seemingly to encourage vaccine skeptics. Vaccine nationalism is growing with is intense competition among Pharmaceutical Corporations and countries that manufacture vaccines and their local partners.
However, the country-specific quantitative and qualitative data now available for many hot and humid tropical South East Asian and African countries for the year 2020, indicate that there is NO Covid-19 emergency in a vast majority of countries in the Global South, and hence little need to rush to buy vaccines.
In Laos, Cambodia, Thailand, Vietnam, Sri Lanka and Tanzania there is a very low incidence of Covid-19 mortality when compared to average annual rates of influenza related deaths.1 In Cambodia and Laos there was not a single Covid-19 death in 2020, while Vietnam had 34 deaths and Thailand a country of 70 million there were 26 deaths due to the virus in the year 2020 according to the Johns Hopkins University official Covid-19 Data base.
Nor have doctors, nurses, PHIs, frontline health workers in quarantine centers lost lives in these Southeast Asian countries, indicating low severity of the disease when compared to Euro-America where lockdowns and curfews did not limit high mortality rates. Nor have industrial, manufacturing or agriculture sector workers died in numbers due to Covid-19 in Southeast Asian countries. Nor were hospitals and intensive care units (ICU), overwhelmed in these countries, where there have been fewer patients in hospitals in 2020 than previous years.
Low Severity of virus but a deadly policy response
The relatively low severity of Covid-19 flu in tropical Asian and African countries compared to Euro-America where the disease is severe is arguably due to several interrelated, region and country-specific contextual factors such as year round hot and humid tropical weather (above 20 degrees Celsius), that degrades the virus and its transmission; more or less universal BCG vaccination that confers innate and trained immunity against respiratory illnesses in tropical countries; national health infrastructure including BCG monitoring; and local diet and food habits.
Hunger Virus: The deadly policy response in the Global South
It is not Covid-19 virus, but the Covid-19 infodemic, as well as, WHO-led international policy that has triggered a deep economic, social and political crisis in the Global South at this time. The call for lockdowns, curfews and stoppage of public transport systems, often implemented by militaries based on the "Global pandemic" narrative and infodemic of Covid-19 infection figures form the John's Hopkins University data base with contradictory messages resulted in creation of Covid-19 fear psychosis and anxiety in many tropical countries where the Corona virus is mild. As a result, millions have not been able to go to work and have lost jobs and livelihoods in countries like Sri Lanka and Thailand. escortnavi
Read more here.
Autor
: Dr. Darini Rajasingham-Senanayake
Quelle
: www.ipsnews.net 27.01.21
"Going International promotes access to education and training for all regardless of social, geographic and national borders."