Q&A: Documenting COVID-19 Effect on Youth Sexual and Reproductive Health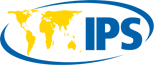 With the COVID-19 pandemic adding complex layers of challenges to the issue of sexual and reproductive health for the youth, governments should prioritise documenting these effects for data collection purposes, co-founder and team leader of the Youth Alliance for Reproductive Health in the Democratic Republic of the Congo, told IPS in an interview.
"There is a need for countries to document how COVID19 is affecting adolescent and young people for the time they have been out of school, which increases their risk for pre-marital sexual activities and sexual violence as they have less protection in community than in school," Mambo said. "With data-based evidence, countries will be able to make a right plan and respond to this risk which is irreversible if not mitigating."
Mambo spoke with IPS following the two-day virtual forum "Not Without FP", organised by the International Conference on Family Planning. The forum hosted a wide array of panels with sessions on family planning, Universal Health Coverage and the coronavirus pandemic.
But there are challenges beyond the data collection, Sophia Sadinsky, of the Guttmacher Institute, told IPS. Sadinsky also spoke on the same panel with Mambo.
"Even with robust data, meeting sexual and reproductive health needs has been stymied by unrealised innovations in health care technologies and service delivery methods, including telehealth; the importance of these innovations has become far more pronounced in the context of the pandemic," she told IPS.
"While digital tools and remote service delivery can overcome some barriers to high-quality care encountered in traditional health service settings — such as a perceived or real absence of privacy or confidentiality, stigma and provider biases — there remains a significant divide in online access, especially by gender and geography," she added.
She was echoing an insight shared by Mambo at the panel where he pointed out that when the youth don't have access to information on sexual and reproductive health and rights (SRHR), the results can slow the path towards attaining the Sustainable Development Goals (SDGs).
For example, Mambo said that a many young girls in refugee camps have very little information about menstrual health. "We may not achieve the SDGs if we do not support the powerhouse of young people," he said.
For the excerpts of this interview please read here more.
Autor
: Samira Sadeque
Quelle
: IPS, 10th February 2021
"Going International promotes access to education and training for all regardless of social, geographic and national borders."