GHD|EMPHNET Launches Online Courses on Response to Public Emergencies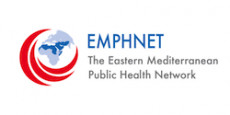 These three courses cover the areas of "Infection Prevention and Control," "Risk Communication," and "Rapid Response Teams for COVID-19." The courses adopt the online self-based learning model whereby sessions are designed to be interactive with voice explanation in two languages: English and Arabic. Upon completion, participants receive a certificate of course completion.
These courses are designed to offer health professionals, public health workers, support staff, and students the skills they need to enhance their performance and deepen their knowledge.
1. Infection Prevention Control Course
This course is designed to enable healthcare professionals to understand principles and demonstrate competences relevant to preventing and controlling infections, including healthcare-associated infections. The course will enable participants to apply the knowledge they gain in their prescribing practice to protect patients, visitors, their colleagues, and themselves from the risk of infections, including COVID-19. The principles of infection control coupled with the science of microbial transmission and reproduction are discussed in detail in this course.
2. Risk Communications Course
This course covers the concepts, principles, and techniques related to the dissemination of information to the public about health risks. It covers the wide range of communication skills required throughout the preparedness, response, and recovery phases of public health emergencies such as the COVID-19 pandemic. This course explains techniques such as: advocacy to policy makers, building partnerships and alliances, communicating with individuals and communities to change risk behavior, and developing mass media campaigns. This course is recommended for health workers and other relevant staff who are involved in managing public health emergencies, specifically those who deal with media and communication.
3. Rapid Response Teams for COVID-19
Since the start of the COVID-19 pandemic, greater efforts and resources were put in place by countries to contain the risk. Among the most effective and efficient measures are the rapid response practices used to detect, investigate, trace cases, and ensure application of prevention measures in the shortest possible time during the "golden hour". For years, Rapid Response Teams (RRT) have been acting as the front fighters during public health emergencies. However, considering the size of the current pandemic, its longer duration, and its wider spread, the current capacity of rapid response needs to be urgently increased. GHD|EMPHNET realizes these needs and through this training course offers the opportunity to train more rapid responders of the health workforce who can augment the current response activities in the countries. This training ensures providing the trainees with the core competencies needed to respond to public health threats of international concern. This training is suitable for those public health workforces who are involved in managing COVID-19 at national and sub-national levels.
We look forward to having you register in these courses which respond to the public health demands of the current times. To read more and register please visit the website.
Quelle
: The Eastern Mediterranean Public Health Network, 26.11.2020
"Going International promotes access to education and training for all regardless of social, geographic and national borders."