Leitender Facharzt Orthopädie (m/w)
Reference number, Chiffre: GDBI0618FA34_KS876
Wir suchen für ein ambulantes Rehabilitationszentrum am Niederrhein einen
leitenden Facharzt für Orthopädie (m/w).
Das top-modern ausgestattete Rehabilitationszentrum bietet Prävention, Rehasport, Heilmittelbereich, betriebliches Gesundheitsmanagement und betreutes Gesundheitstraining.
Die ambulante Reha umfasst physio- und ergotherapeutische Angebote, medizinische Trainingstherapie, psychologische Beratung, Ernährungsberatung sowie eine professionelle Gang-Analyse.
Anforderungen an den künftigen Stelleninhaber (m/w):
mehrjährige Erfahrung als Facharzt (m/w) für Orthopädie
eine der Position entsprechende qualifizierte fachliche Ausbildung
Weiterbildung Sozialmedizin oder Rehabilitationswesen
mindestens 2 Jahre Erfahrung in der Rehabilitation
Einfühlungsvermögen und Eigenständigkeit
wirtschaftliches Denken und Handeln
Interessieren Sie sich für die Stelle als Leitender Facharzt Orthopädie (m/w)
Bitte haben Sie Verständnis dafür, dass das Stellenangebot anonymisiert und nicht vollständig ist!
Die Einzelheiten und Details des Angebotes werden nach erfolgter Kontaktaufname im persönlichen Gespräch erörtert. Tel.: +43 (0)1-798 2527, E-Mail: office@goinginternational.org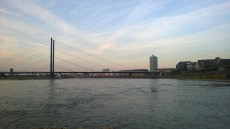 Salary / Wage
Für diese Funktion wird eine der Tätigkeit entsprechende leistungsgerechte Vergütung angeboten.
Contact to employers, recruiters
GOING INTERNATIONAL
information services G. Polak KG
Fasangasse 28/27
A-1030 Vienna


Tel.: +43-1-798 2527 15
Fax.: +43-1-798 2527 11
E-Mail: office@goinginternational.org

Bitte beziehen Sie sich auf diese Stellenanzeige und geben Sie die Kennziffer an.

Senden Sie uns Ihren tabellarischen Lebenslauf und Ihr Anschreiben sowie Ihre Ausbildungs- und Weiterbildungsnachweise und Ihre Zeugnisse zu.
"Going International promotes access to education and training for all regardless of social, geographic and national borders."