Assistenzarzt (w/m) in Weiterbildung Kinder- und Jugendpsychiatrie
Reference number, Chiffre: GGI0216AS20a
Job Description

Gesucht wird
ein Arzt mit abgeschlossenem Studium und in der Schweiz anerkanntem Staatsexamen
Interesse an diagnostischer, psychotherapeutischer und forensischer Arbeit
Freude und Fähigkeit mit Jugendlichen und deren Familien zu arbeiten
Wir bieten
anspruchsvolle und vielseitige diagnostische und forensische Tätigkeit
ein breites Weiterbildungsangebot im Rahmen unserer als Weiterbildungsstätte Kat.A anerkannten Klinik
die Möglichkeit, geeignete Kandidaten zum Spezialarzttitel "Kinder- und Jugendpsychiatrie und Psychotherapie" weiterzubilden
für Assistenzärzte in bereit fortgeschrittener Weiterbildung zum Facharzt KPJ besteht bei Interesse die Möglichkeit zur Spezialisierung im Schwerpunkt Kinder- und Jugendforensik
Information about the employer

Unsere Kliniken sind den modernen Grundsätzen einer respektvollen, menschlichen und patientenorientierten Psychiatrie verpflichtet, die sich an den neusten Erkenntnissen des Fachs orientiert. Für die Behandlung von psychisch kranken Menschen stehen stationär rund 290 Betten und in den Tageskliniken 138 Plätze zur Verfügung. 2014 verzeichneten die UPD in den ambulanten Angeboten rund 64 000 Stunden.
More information / Additional information

Forschungsinteresse wird gefördert, ist jedoch nicht Bedingung für eine Bewerbung. Sie unterstützen jedoch aktiv laufende Forschungsprojekte in der Klinik.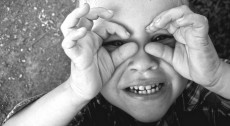 Salary / Wage
Ab 7000 CHF, monatlich
Contact to employers, recruiters
GOING INTERNATIONAL
information services G. Polak KG
Fasangasse 28/27
A-1030 Vienna
Tel.: +43-1-798 2527 15
Fax.: +43-1-798 2527 11
E-Mail:office@goinginternational.org
Bitte beziehen Sie sich auf diese Stellenanzeige und geben Sie die Kennziffer an.
Senden Sie uns Ihren tabellarischen Lebenslauf und Ihr Anschreiben sowie Ihre Ausbildungs- und Weiterbildungsnachweise und Ihre Zeugnisse zu.
Gerne geben wir Ihnen detailliertere Auskünfte zu dieser Stellenausschreibung/Position.
Alle Ihre Angaben behandeln wir selbstverständlich streng vertraulich.
Insight
"Going International promotes access to education and training for all regardless of social, geographic and national borders."