Preventive Cardiology, Cardiac Rehabilitation & Sports Cardiology

20th to 23rd November 2017, Bern, Switzerland.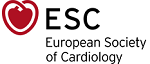 Cardiovascular disease is the
leading cause of death and disability
in most European countries. Secondary prevention has become a cornerstone of treatment, but a majority of coronary patients do not achieve guideline standards, predisposing them to progression of disease, recurrent events, and heart failure.
Learn to set up and run a modern preventive programme, including exercise-based cardiac rehabilitation in cardiac patients with and without heart failure...
read more
ASID Trainee Weekend 2017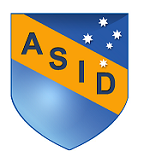 24th to 26th November 2017, Melbourne, Australia.
Delegates of the
Australasian Society for Infectious Diseases
(ASID)
Trainee Weekend will spend 2-3 days undertaking didactic teaching in areas relevant to
paediatric ID, adult ID and microbiology
.
Understanding that not all rotations are made equal and that the breadth of infectious diseases is broad, the idea is to have a weekend of teaching prepared by trainees for trainees to fill any knowledge gaps...
read more
Essentials of Global Health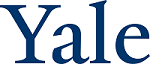 Start: anytime, Online Course.
Essentials of Global Health is a
comprehensive introduction to global health
. It is meant to introduce you to this topic in well-structured, clear and easy to understand ways.
The course will be
global in coverage
but with a
focus on low- and middle-income countries
, the
health of the poor
, and
health disparities
. Particular attention will be paid throughout the course to health systems issues, the linkages between health and development...
read more

IUNS 21st International Congress of Nutrition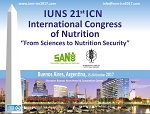 15th to 20th October 2017, Buenos Aires, Argentina.
The IUNS-ICN International Congress of Nutrition is a
four yearly meeting
that's been held since 1946. Its 21st edition will be based in Buenos Aires for the first time in its history.
It is my pleasure to invite you to experience this vibrant multicultural metropolis designated
"City of Design"
by UNESCO. Its wide range of cultural diversity will amaze you...
read more
10th European Congress on Tropical Medicine and International Health (ECTMIH)
16th to 20th October 2017, Antwerp, Belgium.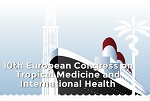 The main objective of the European Congress on Tropical Medicine and International Health (ECTMIH) 2017 is to provide a
platform for state-of-the-art updates
and recent breakthroughs
in the field of
tropical medicine and global health
.
Plenaries, scientific sessions and symposia will deal with a broad range of biomedical, clinical and epidemiological updates. Global infectious diseases (malaria, tuberculosis, HIV/AIDS) as well as tropical and poverty-related health problems will be put in the spotlight...
read more
Fourth Global Forum on Human Resources for Health
13th to 17th November 2017, Dublin, Ireland.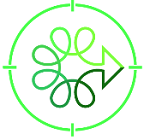 The global community is presented with an
unprecedented challenge and an opportunity:
to avert a potential 18 million health worker shortfall and shape increasing demand for additional health and social workforce jobs.
In doing so, we will make progress towards
universal health coverage and global health
security
while also contributing to gains across the 2030 Agenda for Sustainable Development...
read more
IDF Congress 2017: Shape the Future of Diabetes

4th to 8th December 2017, Abu Dhabi, United Arab Emirates.
The global diabetes community will again unite at the
IDF (International Diabetes Federation) 2017 Congress
in Abu Dhabi.
The event will include
more than 200 speakers
, both world-renowned and newcomers, 230 national diabetes associations from 170 countries and high level participation from the Health Authority Abu Dhabi (HAAD) and other health organisations...
read more
11th World Congress on Adolescent Health
27th to 29th October 2017, New Delhi, India
Find more information here.

BioData World Congress
1st to 3rd November 2017, Cambridge, United Kingdom
Find more information here.

AORTIC 2017 - International Conference on Cancer in Africa
7th to 10th November 2017, Kigali, Rwanda
Find more information here.

Updates in Integrative Medicine and Health
9th to 11th November 2017, Wisconsin Dells, WI, USA
Find more information here.

Twins Congress
16th to 18th November 2017, Madrid, Spain
Find more information here.

From Evidence to Implementation and Evaluation in Public Health
23rd to 24th November 2017, Basel, Switzerland
Find more information here.


One month in Taipei - my clinical elective abroad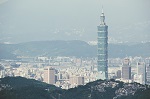 By Anna Schütz.
As I am a person who is interested in getting to know different cultures and countries, in my 4th year of medical school I decided to do a
clinical elective abroad
.
My university, the Medical University of Graz, has a very supportive exchange program, for which I applied. I was offered the opportunity to spend one month at Taiwan's most renowned hospital – the
National Taiwan University Hospital (NTU)
...
read more
20th European Health Forum Gastein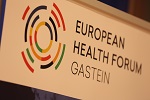 4th to 6th October 2017, Bad Gastein, Austria.
With October just around the corner, we are pleased to invite you to check out our latest programme updates for this year's conference. Apart from this year's main theme,
Health in All Politics
, we will try and draw your attention to health systems, access to medicines, and innovation, big data and ICT.
High-level speakers
include Vytenis Andriukaitis, Zsuzsanna Jakab, Pamela Rendi-Wagner, Alois Stöger, Andrea Ammon, Xavier Prats Monné, Michael Marmot among many others...
read more

Facharzt für Psychiatrie (w/m) für Versicherungsmedizin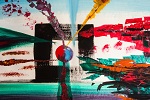 Für den ärztlichen Dienst einer Versicherung in der deutschsprachigen Schweiz wird ein Facharzt für Psychiatrie (w/m) gesucht. Es erwartet Sie eine vielseitige, anspruchsvolle, interdisziplinäre Tätigkeit.

Voraussetzungen sind eine mehrjährige Berufserfahrung in einer Klinik oder in der Praxis/Ordination als Facharzt (w/m) für Psychiatrie, eine verantwortungsbewusste, positive Persönlichkeit, Teamfähigkeit, hohe soziale Kompetenz... read more
Gesundheits- und Kinderkrankenpfleger (w/m)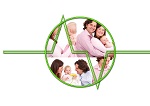 Für ein modernes akademisches Lehrkrankenhaus wird ein Gesundheits- und Kinderkrankenpfleger (w/m) zum Einsatz auf der Intensivstation gesucht.

Am Zentrum für angeborene Herzfehler werden Kinder aller Altersstufen prä- und postoperativ versorgt. Einen besonderen Schwerpunkt bildet die Therapie von angeborenen Herzfehlern mit der Herzkathetertechnik... read more
Doctopia Jobs: Mutterhaus der Borromäerinnen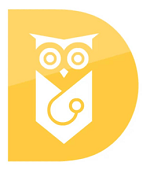 Assistenzarzt (w/m) für Kinder- und Jugend-Psychiatrie
Die Abteilung verfügt über 30 Betten, verteilt auf 3 Stationen, eine Institutsambulanz sowie eine Tagesklinik mit 10 Behandlungsplätzen.
Weitere Informationen finden Sie hier.

Assistenzarzt (w/m) für die radioonkologische Station
Die Klinik für Strahlentherapie und Radioonkologie und das Medizinische Versorgungszentrum am Mutterhaus der Borromäerinnen bieten das gesamte Spektrum der modernen Strahlentherapie an.
Weitere Informationen finden Sie hier.

Assistenzarzt (w/m) für Allgemein-, Viszeral-, Thorax-, Unfall- und Tumorchirurgie
Die Abteilung verfügt z. Z. über 80 Planbetten mit einem Stellenplan von 1-7-10 und versorgt über 3900 stationäre Patienten und eine große Zahl ambulante Patienten.
Weitere Informationen finden Sie hier.
Facharzt (w/m) für Nuklearmedizin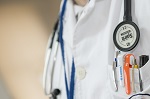 Für eine ambulante Vollzeit-Tätigkeit wird zum 01.01.2018 ein Facharzt (w/m) für Nuklearmedizin mit Leitungsaufgaben gesucht.

Im Zuge eines Praxiserwerbs erweitert sich das medizinische Versorgungsangebot eines MVZ-Trägers im Berliner Raum um eine kassenärztliche Zulassung im Fachgebiet der Nuklearmedizin... read more
Fach-/Oberarzt (w/m) für Radiologie Berlin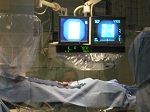 Für ein renommiertes Krankenhaus im südlichen Umland von Berlin wird zum nächstmöglichen Zeitpunkt ein Facharzt (w/m) für Diagnostische Radiologie, gegebenenfalls als Oberarzt (w/m), gesucht.

Diese Position soll mit einer sozial kompetenten sowie fachlich hochqualifizierten Persönlichkeit besetzt werden, die über profunde Kenntnisse im gesamten Spektrum der Radiologie verfügt... read more
Jobs and Career in Germany or Austria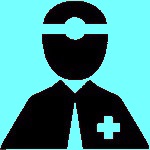 If you are a medical specialist or a medical assistant with good knowledge of the German language (level C1), apply now at Going International for these specialities:

Internal medicine
Neurology
Anesthesia
Radiology
If you are interested please send us your detailed CV as a Word-document to office@goinginternational.org. Please write in the subject line: "GI-Mail 09/2017".

You can also find a wide range of job vacancies in the German job newsletter.


Brain

Death
Medical Physics
Urodynamics