Dear Ladies and Gentlemen!

The current issue of GI-Mail offers you a selection of courses and congresses dealing with dementia, hypertension, trauma surgery, global health and oncology.

In our Special Section we would like to draw your attention to the European Health Award 2016. Furthermore we present the online network MD Linking.

If you are interested in a new job or a training position for MDs in Germany or Austria and have a good knowledge of the German language, please take a look at our Jobs & Career Offers. More jobs can be found in our monthly Job-Newsletter and on the Going International
homepage.

Visit us on Facebook – you will find weekly updated news on topics related to medicine and health.

Kind regards,

Gerhard Polak, MD

P.S.: Send GI-Mail to a friend.

ISSN: 2312-0827
Understanding Dementia
Understanding Dementia is a massive
Open Online Course
(MOOC), offering university-quality education about the
latest in dementia research
and care. This free 9-week course provides an opportunity to engage with the perspectives of an international community.
In response to the recent
dramatic rise in the global incidence of dementia
and the subsequent need for quality dementia education, this course is designed to provide understanding to improve the quality of life across the trajectory of dementia for people with the condition, their families and carers...
read more
Workshop in Visceral Trauma Surgery
19th to 20th September 2016, Graz, Austria.


The next
Workshop in Visceral Trauma Surgery
:

Definitive Surgery for Trauma Care - DSTCTM
will be held at the Section for Surgical Research, Medical University of Graz with a distinguished faculty including international experts.
This workshop is designed to review state-of-the-art information on the diagnosis and management of severely injured patients. The symposium provides the
newest in-depth information
in the field of
gastrointestinal and visceral injuries
...
read more
Medicines in Health Systems working toward Universal Health Coverage

Free online course.

Many countries are reforming their health systems working toward universal health coverage (UHC). These reforms can be harnessed to
increase equity in medicines access, affordability, and appropriate use of medicines
.
The goal of the Medicines in Health Systems course is to
strengthen the capacity of practitioners
working toward universal health coverage in low- and middle-income country health systems to design, implement, and monitor evidence-informed
pharmaceutical policy and management strategies
...
read more
Hypertension Seoul 2016
24th to 29th September 2016, Seoul, Korea.


The 26th Meeting of the International Society of Hypertension (ISH) will be held in Seoul, Korea in collaboration with the 12th Congress of the Asian Pacific Society of Hypertension (APSH) and the 25th Annual Scientific Meeting of the Korean Society of Hypertension (KSH).

The comprehensive and exciting scientific program for Hypertension Seoul 2016 will be under the theme of "Working Together for Better Blood Pressure Control and Cardiovascular Disease Reduction". This will continue the tradition of previous ISH meetings whilst showcasing developments in hypertension control in the rapidly developing Asia Pacific region... read more
What Works - Global Summit 2016


26th to 28th September 2016, London, United Kingdom.
The "What Works Global Summit" (WWGS) is an
international culture-shifting event
, putting evidence at the heart of policy and practice.
The conference will
share experience from around the world
and across sectors on measuring policy impact, use of evidence, promoting policy uptake, knowledge translation and critical appraisal of evidence, as well as discussions of new evidence and study methods...
read more
36th ESSO Congress
14th to 16th September 2016, Krakow, Poland.

The 36th Congress of the European Society of Surgical Oncology in partnership with the Polish Society of Surgical Oncology will be held in Krakow.

Focusing on bridging the disparity between minimum standards of care across Europe, the overarching theme of the Congress is 'Optimising European Cancer Surgery'. Communication with patients and knowledge amongst our patients is rapidly changing... read more
Africa Pharmaceutical Summit West 2016
6th to 7th September 2016, Lagos, Nigeria
Find more information here.

Resistance! Antibiotics, Politics and Public Health - EPHA 7th Annual Conference
8th September 2016, Brussels, Belgium
Find more information here.

Advanced Emergency Medicine Boot Camp
12th to 15th September 2016, Las Vegas, NV, USA
Find more information here.

16th International Nutrition and Diagnostics Conference
3rd to 6th October 2016, Prague, Czech Republic
Find more information here.

Diabetes Asia 2016 Conference
6th to 9th October 2016, Kuala Lumpur, Malaysia
Find more information here.

3rd Congress on Controversies in Thrombosis and Hemostasis (CiTH)
20th to 22nd October 2016, Moscow, Russia
Find more information here.
MD Linking

MDLinking.com
is a costless, exclusive
online network.
It is developed by and for healthcare professionals across the globe, audited by Deloitte Assuring Medical Apps. It is a secure substitute for WhatsApp combined with a
medical LinkedIn
and a customized
E-Learning Database
.
The purpose is to
improve healthcare by sharing knowledge
globally. Members can instantly share their knowledge with suggested worldwide peers/members you may know/groups, based on mutual clinical interest/matching profile...
read more
Involved in a cross-border health project?
Apply now for the 10th European Health Award!
In the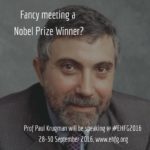 run-up to the 19th
European Health Forum Gastein
, this year themed "Demographics and Diversity in Europe – New Solutions for Health", which will take place in Austria´s Gastein Valley from 28th September to 30th September 2016, the International Forum Gastein is welcoming applications for the
European Health Award 2016
.
The award of €10,000 will be sponsored by the
Austrian Federal Ministry of Health
and
FOPI
, the Association of the Research & Development based Pharmaceutical Industry in Austria...
read more

Into the Wild:
Applied Design Principles for Healthcare Websites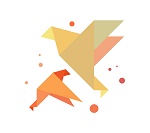 Good web design does not just appear by chance, there are many aspects of design that come together to achieve it. This second of a series of articles explores four (web) design principles that will mark a starting point, if considered, to make your website aesthetically pleasing, easy to use, engaging, and effective.

As we provide a free website-testing service for all GI-Mail readers, we would like to invite you to submit your website through our submission form to receive a free report of your sites current state... read more
Jobs and Career in Germany
If you are a medical specialist or a medical assistant with good knowledge of the German language (level C1), apply now at Going International for these specialities:

Internal medicine
Neurology
Anesthesia
Radiology
If you are interested please send us your detailed CV as a Word-document to office@goinginternational.org. Please write in the subject line: "GI-Mail 07/2016".

You can also find a wide range of job vacancies in the German Job Newsletter.

Assistenzarzt/Assistenzärztin für Innere Medizin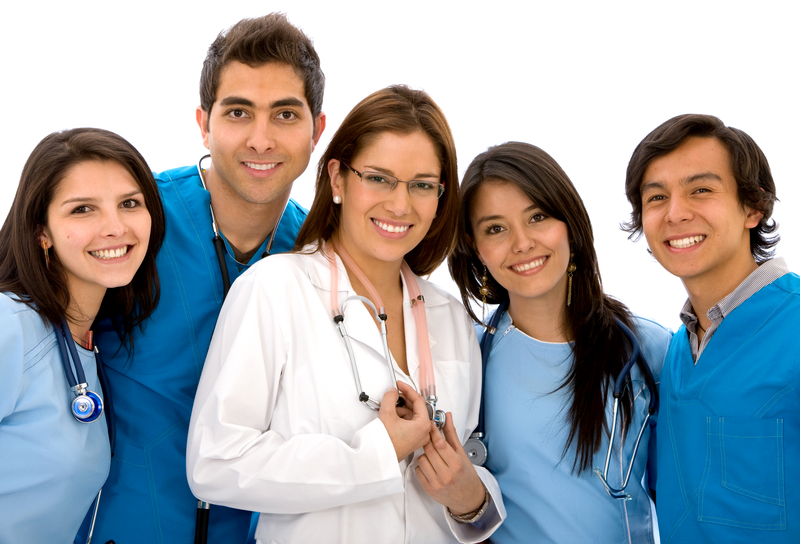 Wir suchen einen Assistenzarzt (w/m) für Innere Medizin.

Zur Verstärkung unseres jungen, hoch motivierten Teams suchen wir engagierte und teamorientierte Kolleginnen und Kollegen zur Fachweiterbildung in den verschiendenen Bereichen des Fachgebietes der Inneren Medizin.

Der neue Stelleninhaber (w/m) sollte sich durch eine hohe Sozialkompetenz, Teamfähigkeit und Engagement auszeichnen... weiterlesen

Ärztin/Arzt Arbeitsmedizin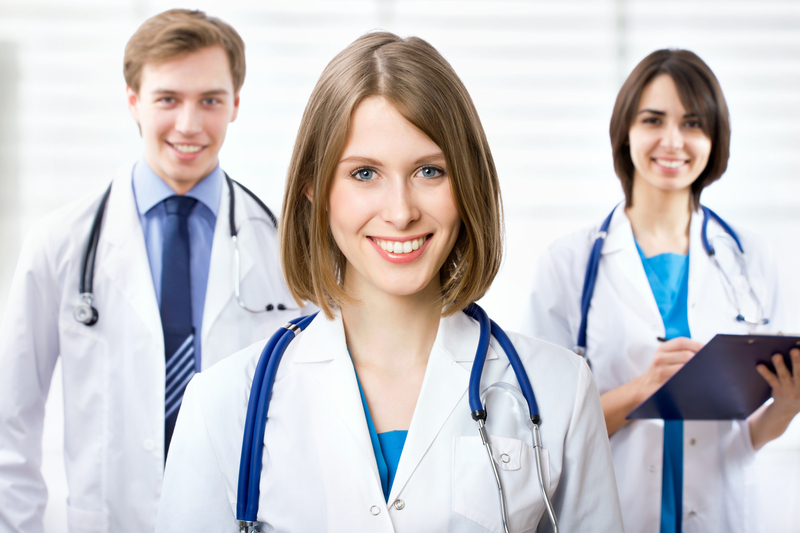 Sie haben genug von unregelmäßigen Arbeitszeiten, Nachtdiensten, Wochenenddiensten? Wir suchen Ärtinnen und Ärzte für Arbeitsmedizin.

Unser Kunde betreut europaweit Betriebe in den verschiedenen Bereichen der Gesundheitsvorsorge und der Arbeitssicherheit. Damit gehört er mit seinen Tochtergesellschaften zu den größten europäischen Anbietern von Präventionsdienstleistungen.... read more

Facharzt (m/w) für Psychosomatische Medizin und Psychotherapie
Wir suchen Ärztinnen und Ärzte für Psychosomatische Medizin und Psychotherapie

Sind Sie an Psychosomatik und Therapie "pur" interessiert? Steht für Sie die persönliche Arbeit mit Ihren Patienten an erster Stelle?

Wenn Sie diese Fragen ansprechen und Sie in der therapeutischen Anwendung von psychosomatischer Medizin hoch motiviert sind, dann sollten Sie sich mit uns in Verbindung setzen.... read more
Chefarzt Gynäkologie und Geburtshilfe (w/m)
Gesucht wird ein berufserfahrener Facharzt für Gynäkologie und Geburtshilfe (w/m) mit einer hervorragend qualifizierten ärztlichen Führungspersönlichkeit.

Erforderlich ist eine ausgewiesene Kompetenz in den Bereichen Frauenheilkunde und Geburtshilfe mit einer breiten nachweislich praktischen Erfahrung... read more
Communication Tips: Timing Information

Are you a professional or a pre-professional in the medical sector?
Do you use a second or foreign language at work?

It is not only important to provide patients with small pieces of information and check their understanding by studying their verbal and non-verbal responses, you can improve the quality of your communication by timing your information well. Sometimes, when you provide a piece of information it can be as important as what you say.

Research shows that we are better at remembering what we are told first
(the primacy effect) and what we have been told last (the recency effect), than what has come in between... read more