MBA Course: Supply Chain Management in Health Care (SCMHC)
Schweizerisches Tropen- und Public Health-Institut (Swiss TPH) - Swiss Tropical and Public Health Institute (Swiss TPH) / Education & Training


05.06.2023 - 02.09.2023
Kreuzstrasse 2, 4123 Allschwil, Switzerland
Prep phase (self-directed): 5 June - 2 July 2023 Hybrid face-to-face week: 3 - 7 July 2023 Post phase (self-directed): 10 July - 2 September 2023
Data limite per la applicazione:May 26th 2023
Contenuti (corsi)
The course covers introductory level supply chain management, presenting basic principles of supply and support structures and functions, with a specific focus on problems related to global health. The course engages participants in the analysis of case studies that describe efforts to improve commodities supply chains and healthcare delivery in resource-poor settings. This will illuminate principles and frameworks for the design and management of efficient and effective supply chains.
Obiettivi didattici, obiettivi del training
Participants are equipped with the knowledge and skills needed to understand the principles of health commodity supply chain management and to apply managerial approaches to strengthen supply of medical supplies.
Pubblico target
- All who (aspire to) work in the area of international cooperation for public health at all levels - (Future) leaders and managers addressing the need to link strong business management expertise and sound education in public health
Prerequisiti
At least two years of professional experience and English language skills: TOEFL paper 550 / computer 213 / internet 79 - 80 or IELTS 6.0 or native speaker or completed higher education in English (with written proof)
Certificazioni
The course is part of the MBA International Health Management
Informazioni ed Iscrizioni:
Please register via the Swiss TPH website
Ms. Evelyne Brodmann
Categorie
Assistenza sanitaria basata sull'evidenza, Ricerca dell Sanita Pubblica, Salute Istruzione / Formazione Salute, Sanità Pubblica (Public Health), Sistemi Sanitari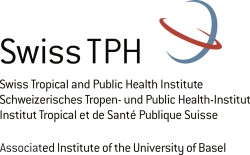 Tipo di titolo
Certificato di completamento
Punti accrediti
6 ECTS - Points
Costi
CHF 2.850,00
(Reduced fee for students (check Swiss TPH website). Course fees must be paid in advance to gain access to the online learning materials. Tuition fees do not cover insurance, travel expenses or personal living costs incurred during your stay in Basel.)
Contatto organizzatori
Kreuzstrasse 2
4123 Allschwil
Switzerland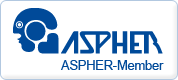 "Noi, Going International, siamo un'azienda che si è scelta come obiettivo di rendere acessibile la formazione a una grandissima quantità di persone, oltrepassanddo i confini geografici e sociali."