Online Certificate Course on Gender-based Violence - 2023 Edition
Human Rights and Justice Group International / Training/Capacity Development

Contenuti (corsi)
This course is aimed at building the capacity and commitment of participants to undertake programs targeted at eradicating gender-based violence and to develop a new movement for gender equality.
The course also features a number of exercises and reflective activities designed to examine the concepts of gender, gender-based violence, sexuality, and rights. It will further explore the impact of gender-based violence on education, health and development.
Obiettivi didattici, obiettivi del training
The overall purpose of the training programme is to increase participant's knowledge and understanding of the concept of gender, and gender-based violence, sexuality, and rights. It will further take a look at the various forms of GBV.
Pubblico target
Researchers, policy-makers, activists, women advocates and feminists, students, staff of NGOs and CBOs, staff of UN specialized agencies, donor agency field workers, volunteers, development actors, trainers, students, government officials etc.
Organizzatori regionali
Human Rights and Justice Group International (Justice Group)
Informazioni ed Iscrizioni:
You can also submit online application form at https://justicegroup.org/submit-your-application-form/. Inquiries about the course may be sent to: applications@justicegroup.org OR global4learning@gmail.com.
Mr. Prince Devison

prince@justicegroup.org
Categorie
Aiuto umanitario - corsi di perfezionamento, Assistenza sanitaria basata sull'evidenza, Cooperazione allo sviluppo - Corsi di perfezionamento, Cooperazione allo sviluppo - primi interventi, Corsi per personale di assistenza, Della leadership, Gestione del progetto, Management per organizzazioni non profit e non governative., Promozione della Salute, Ricerca dell Sanita Pubblica, Salute Istruzione / Formazione Salute, Sanità Pubblica (Public Health), Servizi sanitari, Sistemi Sanitari, Studi sulla Popolazione, Valutazione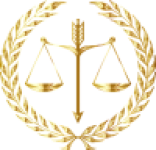 Tipo di titolo
Attestato di partecipazione, Certificato di completamento
Metodo educativo
Apprendimento on-line
Costi
USD 300,00
(The tuition fee is US$300. Course fees include access to all course materials, expert support, assignments as well as postage and packaging of a certificate. Limited amount of partial scholarships is available for applicants from developing nations)
Numero di partecipanti (max.)
30
Contatto organizzatori
53, Western Avenue, Surulere
101014 Lagos
Nigeria
"Noi, Going International, siamo un'azienda che si è scelta come obiettivo di rendere acessibile la formazione a una grandissima quantità di persone, oltrepassanddo i confini geografici e sociali."