ESGAR Hands-on imaging – a step-wise approach to understanding rectal MRI
European Society of Gastrointestinal and Abdominal Radiology (ESGAR) / Central ESGAR Office

Archivio

Contenuti (corsi)
MR imaging plays a key role in the diagnostic workup and treatment stratification of patients with newly diagnosed rectal cancer. MRI is also increasingly adopted as a valuable tool to restage patients after neoadjuvant treatment and to help identify patients for organ-preserving strategies such as the watch-and-wait approach. A high-quality MRI protocol and accurate interpretation of the images are crucial to guide treatment decision making and positively affect patient outcomes.
Informazioni ed Iscrizioni:
Part 1: September 26, 2022 Part 2: One month of independent reviewing of patient cases (September 25 - October 31) Part 3: October 17, 2022
Ms. Yuliana Rodimova
Categorie
Radiologia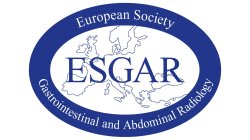 Contatto organizzatori
Esslinggasse 2/3
1010 Wien
Austria
"Noi, Going International, siamo un'azienda che si è scelta come obiettivo di rendere acessibile la formazione a una grandissima quantità di persone, oltrepassanddo i confini geografici e sociali."