Part-time: Master of Public Health (MPH PT)
KIT (Royal Tropical Institute) / Health and Education

Archivio

19.09.2022 - 30.08.2024
KIT Royal Tropical Institute, Amsterdam, Netherlands
Data limite per la applicazione:July 15th 2022
Contenuti (corsi)
Health systems in developing countries face a wide range of challenges: inequalities in health and health care; the overwhelming problems posed by the HIV pandemic; health sector reforms; call for equity and poverty reduction; epidemiological and demographic transitions with their double burden of disease; new partnerships with donors and other institutions through sector-wide approaches and Global Funds; the achievement of the Millennium Development Goals;
Obiettivi didattici, obiettivi del training
The MPH is designed to develop the capacity of senior health managers to use an integrated, multi-disciplinary approach to address health problems in their country.
Pubblico target
This course is aimed at professionals working, or preparing to work, in a managerial capacity in health services at national, regional or decentralized district level.
Prerequisiti
Academic training at least level of a bachelor's degree, either in medicine or in another field related to health, such as health sciences, economics, social science or nursing. A minimum of three years of experience, but preferably four years
Accreditamento
Accreditation Organisation of the Nederlands and Flanders
Organizzatori regionali
VU (Vrije Universiteit) Amsterdam
Annotazioni
If you can't leave your home/job for 1 year full-time it is now possible to follow the MPH programme in parts. You will take trimester 1 in your first year, trimester 2 in the second year and trimester 3 can be done distance-based.
Informazioni ed Iscrizioni:
Ms. Maud Molenaar
Ms. Rinia Sahebdin
Categorie
Economia e Finanziamento, Epidemiologia e Controllo delle Malattie, Promozione della Salute, Sanità Pubblica (Public Health), Servizi sanitari, Sistemi Sanitari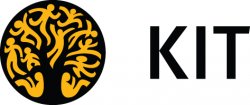 Metodo educativo
A tempo pieno
Punti accrediti
60 ECTS - Points
Costi
EUR 19.270,00
(Travel, visa, insurance, living costs are NOT included in the course fee.)
Contatto organizzatori
P. O Box 95001
1090 HA Amsterdam
Netherlands
"Noi, Going International, siamo un'azienda che si è scelta come obiettivo di rendere acessibile la formazione a una grandissima quantità di persone, oltrepassanddo i confini geografici e sociali."