Master of Health Professions Education
Maastricht University / Faculty of Health, Medicine and Life Sciences

Contenuti (corsi)
New revisited MHPE Curriculum in 2021!
Health professionals play an important role in preventing, treating and curing disease and in promoting health at the individual and societal levels. It is essential to ensure that those who train healthcare professionals create effective educational programmes.The Master of Health Professions Education (MHPE) gives participants the knowledge and skills required for a career in health professions education and research.
Obiettivi didattici, obiettivi del training
A personal and personalised learning experience guided by a coach.
Elective learning tasks focus on three roles:
o Educational designers;
o Educational leaders; and
o Researchers in health profession education.
Pubblico target
A variety of educational professionals, who have acquired a university degree in one of the health professions in their native country (e.g.: health sciences, medicine, nursing, physiotherapy, dentistry, pharmacy, speech therapy).
Opportunità di lavoro e di formazione specialistiche per post-laureati
The MHPE programme is firmly rooted in educational theory. Participants are required to use theory-based insights in dealing with educational problems. The cases used are derived from the student's own from the student's own professional environment.
Prerequisiti
The programme is open to students who have acquired a BA university degree in one of the health professions in their native country at a level equivalent to a Dutch degrees in these fields. Sufficient English language is required. See website
Accreditamento
Accreditation Organisation of the Nederlands and Flanders
Organizzatori regionali
School of Health Professions Education, Maastricht University, the Netherlands
Annotazioni
Exploring the interrelationship between educational theory, research and educational practice is a fundamental part of the MHPE programme.
Informazioni ed Iscrizioni:
Registration: www.maastrichtuniversity.nl/she Email: mhpe@maastrichtuniversity.nl
Ms. Danielle Vogt
Categorie
Assistenza sanitaria basata sull'evidenza, Salute Istruzione / Formazione Salute

Tipo di titolo
Master, Certificato di completamento
Metodo educativo
Corsi per corrispondenza, Apprendimento on-line
Punti accrediti
60 ECTS - Points
Costi
EUR 15.008,00
(The tuition fee is € 15,800 to be paid in two installments of € 7,900. Not included are costs of accommodation, board or transportation.)
Numero di partecipanti (max.)
32
Contatto organizzatori
Universiteitssingel 60
6229 ER Maastricht
Netherlands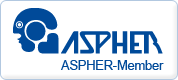 "Noi, Going International, siamo un'azienda che si è scelta come obiettivo di rendere acessibile la formazione a una grandissima quantità di persone, oltrepassanddo i confini geografici e sociali."