Advanced Focus Course Simulated and Standardized Patients
Maastricht University / Faculty of Health, Medicine and Life Sciences


04.04.2022 - 06.04.2022
Universiteitssingel 60, 6231ER Maastricht, Netherlands
Data limite per la applicazione:March 15th 2022
Contenuti (corsi)
This unique European course for SP educators covers how to use Simulated and Standardized Patients in your curriculum for training, assessment and research. This course is developed in collaboration with the Association of Simulated and Standardized Patient Educators. Course leaders are international leaders in the field of SP methodology (in leading executive board positions of ASPE).
The aim is development and advancement of Simulated/Standardized Patient education in the health sciences.
Obiettivi didattici, obiettivi del training
The course will cover the theory behind simulation SP patient methodology, in particular:
The basics of SP training using a variety of techniques
Designing assessments using SPs
Conducting quality assurance of SP performance
Research with SPs
Pubblico target
Work experience is with Health Professions Education as SP educator, teacher or program director.The course will provide a platform for the exchange of international experiences with ample opportunities to bring in local/national problems.
Opportunità di lavoro e di formazione specialistiche per post-laureati
Participants will be asked to bring along their own SP cases that will be utilized during the conference.
Learning outcomes: Skills for how to teach others; Training SPs to provide feedback; Recruiting and managing a successful SP bank
Prerequisiti
IELTS 6.5 TOEFL paper-based test score 575 TOEFL iBT® 90 To compose this group for international collaboration, subscription to the course will be by application only.
Organizzatori regionali
School of Health Professions Education, Maastricht University, the Netherlands
Annotazioni
The emphasis of the course is on active learning-by-doing. Course methods will include a mixture of demonstration of techniques, short mini lectures, followed by discussion and feedback, and small-group work. You can meet, work and network with other
Informazioni ed Iscrizioni:
Registration: www.maastrichtuniversity.nl/she Email: She@maastrichtuniversity.nl
Ms. Danielle Vogt
Categorie
Amministrazione degli Ospedali, Assistenza sanitaria basata sull'evidenza, Cooperazione allo sviluppo - Corsi di perfezionamento, Cooperazione allo sviluppo - Temi speciali e salute, Corsi per personale di assistenza, Didattica Medicina, Gestione del progetto, Management per organizzazioni non profit e non governative., Medicina basata sull'evidenza

Tipo di titolo
Master, Attestato di partecipazione
Metodo educativo
A tempo pieno
Punti accrediti
2 ECTS - Points
Contatto organizzatori
Universiteitssingel 60
6229 ER Maastricht
Netherlands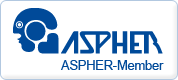 "Noi, Going International, siamo un'azienda che si è scelta come obiettivo di rendere acessibile la formazione a una grandissima quantità di persone, oltrepassanddo i confini geografici e sociali."