2nd Pharma Middle East Congress

05.12.2022 - 06.12.2022
Abu Dhabi, United Arab Emirates
Temi della conferenza
2nd Pharma Middle East Virtual Congress (PPMC 2022) layout many new ideas to resolve the most important problems related to the health and wellbeing of humanity.
PPMC 2022 layout many new ideas to solve the most important problems relating to the health and wellbeing of humanity. With all the Experts and scientific people around the world focused on Novel trends and advanced strategies and Technologies emerging in Pharma and Chemistry research areas, it provides a unique learning
Obiettivi didattici, obiettivi del training
Pharmacy and Pharmaceutical Sciences, Pharmaceutics and Novel Drug Delivery Systems, Biosimilars and Biopharmaceuticals, Pharmaceutical Microbiology and Biotechnology, Bioavailability and Bioequivalence, Medicinal Chemistry and Drug Discovery
Pubblico target
CEO's, Directors of Pharmaceutical Companies, R&D and Technical Directors, Healthcare Professionals, CROs and CMOs, Key Quality Assurance and Quality Control Managers, Industrial Representatives, Pharma Researchers, Industries
Certificazioni
All participants are provided with Certification from International Advisory Committee
Informazioni ed Iscrizioni:
Register at: https://pharma-middleeast.plenareno.com/registration.php
Ms. Lexy Jackson
Categorie
Farmacologia e Tossicologia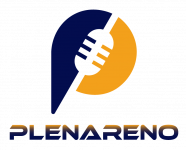 Quote del Congresso
USD 349,00
(Special discounts on Group participation Students and Young researchers can avail special fee.)
Contatto organizzatori
1201 N. Orange Street Suite 7160
19801 Wilmington
United States Virgin Islands
"Noi, Going International, siamo un'azienda che si è scelta come obiettivo di rendere acessibile la formazione a una grandissima quantità di persone, oltrepassanddo i confini geografici e sociali."