Clinical Project Management
European Centre for Clinical Research Training (ECCRT)

Archivio

26.11.2014 - 27.11.2014
Milan, Italy

23.03.2015 - 24.03.2015
Brussels, Belgium

23.04.2015 - 24.04.2015
Milan, Italy

24.06.2015 - 25.06.2015
Brussels, Belgium
Contenuti (corsi)
This is a 2-day course designed to introduce the ins and outs of managing clinical research projects. Major topics of this course are how to plan, identify all risks, manage all finances, implement control and close clinical research projects whilst meeting all regulatory and quality requirements in time and on budget. Several components of successful project management such as interaction between project activities and key decisions will also be highlighted.
Obiettivi didattici, obiettivi del training
To know the fundamentals of clinical research projects.To understand the theory and application of key issues in design, management and closure of clinical research projects
Pubblico target
Senior CRA, Advanced CRA, Study Coordinator, Senior Clinical Research Associate, Advanced Clinical Research Associate, Project Manager
Opportunità di lavoro e di formazione specialistiche per post-laureati
Project Manager, Line Manager, Clinical Operations Manager
Certificazioni
ISO 9001:2000
Organizzatori regionali
ECCRT
Annotazioni
new course fees for 2010
Informazioni ed Iscrizioni:
Ms. Sunita Kelecom
Categorie
Ricerca clinica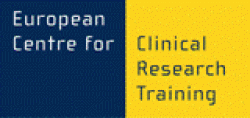 Contatto organizzatori
Marcel Broodthaers plein 8b5
1060 Brussels
Belgium
"Noi, Going International, siamo un'azienda che si è scelta come obiettivo di rendere acessibile la formazione a una grandissima quantità di persone, oltrepassanddo i confini geografici e sociali."