Tropical Ophthalmology Short Course
London School of Hygiene & Tropical Medicine (LSHTM) / International Centre for Eye Health

Archivio

12.06.2013 - 14.06.2013
London School of Hygiene and Tropical Medicine, Keppel Street, WC1E 7HT London, United Kingdom
Contenuti (corsi)
-Appraise the aetiology, clinical presentation and management of major blinding tropical diseases.
-Evaluate the challenges in service delivery for eye care in developing countries.
-Analyse the role and strategy of the VISION 2020: The Right to Sight initiative in addressing blindness from avoidable causes.
-Know about the current efforts to combat neglected tropical diseases by the World Health Organization and Global partners.
Obiettivi didattici, obiettivi del training
The aim of the course will be to familiarise participants with the main causes of blindness in developing countries. This will include both clinical aspects of the major blinding eye diseases and the public health control strategies.
Pubblico target
Ophthalmologists, Optometrists, and Ophthalmic Nurses in the UK, Europe or North America who wish to gain more information on eye diseases and health systems found in the Tropics. Also of value for anyone planning to work in developing countries.
Annotazioni
Faculty for the course will include lecturers who are experts in the field of tropical ophthalmology and public health. Teaching will be conducted at the School through a mixture of interactive lectures, case studies, discussions, group/ind. exercises
Informazioni ed Iscrizioni:
Mr. Romulo Fabunan
Categorie
Medicina tropicale e infeziologia, Oftalmologia, Sanità Pubblica (Public Health)
Tipo di titolo
Attestato di partecipazione
Costi
GBP 600,00
(The fee includes all materials but excludes refreshments and accommodation. The full fee should be paid in advance by 17 May 2013.)
Contatto organizzatori
Keppel Street
WC1E 7HT London
United Kingdom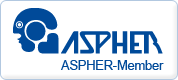 "Noi, Going International, siamo un'azienda che si è scelta come obiettivo di rendere acessibile la formazione a una grandissima quantità di persone, oltrepassanddo i confini geografici e sociali."