MSc Public Health for Eye Care
London School of Hygiene & Tropical Medicine (LSHTM) / International Centre for Eye Health

Archivio

Middle Settembre 2013 - Beginn Settembre 2014
London School of Hygiene and Tropical Medicine, Keppel Street, WC1E 7HT London, United Kingdom
Contenuti (corsi)
-Develop a public health approach to eye care services and the control of blindness in keeping with the objectives of VISION 2020: The Right to Sight
-Acquire and apply skills in epidemiological and operational research in eye health
-Adopt public health strategies in planning and managing eye care programmes
-Facilitate personal development, enabling individuals to contribute more fully to their countries' and societies' eye health
-Engage with local, nation and international networks
Obiettivi didattici, obiettivi del training
-Basic epidemiology of the major blinding eye diseases
-Develop the skills necessary for resource mobilisation and
management and evaluation of local comprehensive eye
care programme
-relate eye care services to local health systems
Opportunità di lavoro e di formazione specialistiche per post-laureati
Graduates from this course are expected to develop careers
in eye health with ministries of health, universities and non-governmental organisations involved in developing health services to prevent blindness and improve vision.
Prerequisiti
Degree in Medicine or a 2nd class honours degree of a recognised university in science/health related subject. Also, eye health professionals involved in eye care; or to have appropriate technical qualifications and work experience
Annotazioni
Students will undertake an individual research, planning or evaluation project that is related to their work, region and interests. The project will be carried out after the written examinations in June.
Informazioni ed Iscrizioni:
Mr. Romulo Fabunan
Categorie
Epidemiologia e Controllo delle Malattie, Oftalmologia, Sanità Pubblica (Public Health), Sistemi Sanitari, Statistica, Valutazione
Metodo educativo
A tempo pieno
Contatto organizzatori
Keppel Street
WC1E 7HT London
United Kingdom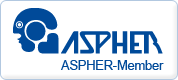 "Noi, Going International, siamo un'azienda che si è scelta come obiettivo di rendere acessibile la formazione a una grandissima quantità di persone, oltrepassanddo i confini geografici e sociali."