MSc Control of Infectious Diseases
London School of Hygiene & Tropical Medicine (LSHTM)

Archivio

Middle Settembre 2013 - Middle Agosto 2014
London School of Hygiene & Tropical Medicine, Keppel Street, WC1E 7HT London, United Kingdom
Contenuti (corsi)
Aims: To bridge the disciplines of epidemiology, laboratory sciences and public health and policy for training and retraining of students who wish to work directly on a multidisciplinary practical approach to the control of infectious diseases, and to equip students with specialised skills that will facilitate a career in the control of infectious diseases as staff of health ministries, health departments, national or international disease control agencies, aid organisations or universities.
Opportunità di lavoro e di formazione specialistiche per post-laureati
Graduates from this course take up scientific or managerial positions in national and international government agencies and aid agencies, or join specific intervention or research projects.
Informazioni ed Iscrizioni:
Ms. Sarah Colley
Categorie
Amministrazione degli Ospedali, Corsi per personale di assistenza, Economia e Finanziamento, Epidemiologia e Controllo delle Malattie, Farmacologia e Tossicologia, Igiene y Microbiologia, Immunologia, Immunologia e Patologia, Malattie a Trasmisisone Sessuale, Medicina di Viaggio, Medicina Sociale, Nutrizione, Promozione della Salute, Ricerca clinica, Ricerca dell Sanita Pubblica, Salute Mentale e Psichiatria, Sanità Pubblica (Public Health), Servizi sanitari, Sistemi Sanitari, Statistica, Studi sulla Popolazione
Tipo di titolo
Bachelor, Master, Dottorato, Dottorato di Ricerca (PHD), Diploma, Attestato di partecipazione
Metodo educativo
A tempo pieno
Costi
Funding To find out the latest funding opportunities for this course, please visit http://www.lshtm.ac.uk/study/funding/index.html
Contatto organizzatori
Keppel Street
WC1E 7HT London
United Kingdom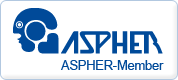 "Noi, Going International, siamo un'azienda che si è scelta come obiettivo di rendere acessibile la formazione a una grandissima quantità di persone, oltrepassanddo i confini geografici e sociali."