Working with Contract Research Organisations (CROs)
European Centre for Clinical Research Training (ECCRT)

Archivio

Contenuti (corsi)
This course provides in-depth training on techniques to identify and finally select the best CRO for your purpose and above all to make sure that you get value for your money. The course is given by seasoned trainers who have been working in the outsourcing field for many years. It consists of interactive sessions and workshops dealing with all aspects from CRO selection to performance and governance management.
Obiettivi didattici, obiettivi del training
Focus on: whether or not you need a CRO and how to select the right one for the job. Hints & tips will be provided on how to best manage your CRO and to add value by fostering the relationship and turning it into a long lasting partnership.
Pubblico target
Clinical Research professionals responsible for selecting and managing CROs (Project Managers, Clinical Operations Managers, Outsourcing Managers)
Certificazioni
ISO9001:2008 / Q-for
Annotazioni
Workshops:
Interactive session on how to select the right CRO for your project.
Establishing communication lines and performance metrics.
Informazioni ed Iscrizioni:
Ms. Sunita Kelecom
Categorie
Ricerca clinica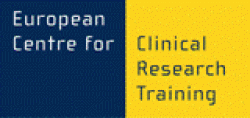 Contatto organizzatori
Marcel Broodthaers plein 8b5
1060 Brussels
Belgium
"Noi, Going International, siamo un'azienda che si è scelta come obiettivo di rendere acessibile la formazione a una grandissima quantità di persone, oltrepassanddo i confini geografici e sociali."