Clinical Research Training for Senior CRAs
European Centre for Clinical Research Training (ECCRT)

Archivio

03.11.2014 - 04.11.2014
Brussels, Belgium

03.12.2014 - 04.12.2014
Milan, Italy

30.03.2015 - 31.03.2015
Brussels, Belgium

29.04.2015 - 30.04.2015
Munich, Germany

18.06.2015 - 19.06.2015
Brussels, Belgium
Contenuti (corsi)
In this 2-day course you will learn how to optimize your monitoring methods and skills, how to solve recruitment and site management issues and gain insights into protocol and CRF development, quality systems and audits. A detailed look at ICH-GCP and updates on the EU directives will also be given and a half-day session on communication skills will address issues such as how to reach a win-win situation with study site personnel and how to work within a team.
Obiettivi didattici, obiettivi del training
To refine your knowledge of ICH-GCP, quality systems and audits. To provide an update on EU Clinical Trial Directives. Highlight important elements in the development of protocols and CRFs. To provide fundamentals of clinical report writing.
Pubblico target
Site Manager, Junior CRA, CRA, Clinical Research Associate, Study Coordinator, ...
Opportunità di lavoro e di formazione specialistiche per post-laureati
Senior CRA, Advanced CRA, Project Manager, Team Leader, Clinical Team Leader, Line Manager CRAs, Manager CRAs
Certificazioni
ISO9001:2008/ Q-for
Organizzatori regionali
ECCRT
Informazioni ed Iscrizioni:
Ms. Sunita Kelecom
Categorie
Ricerca clinica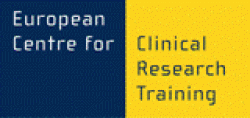 Contatto organizzatori
Marcel Broodthaers plein 8b5
1060 Brussels
Belgium
"Noi, Going International, siamo un'azienda che si è scelta come obiettivo di rendere acessibile la formazione a una grandissima quantità di persone, oltrepassanddo i confini geografici e sociali."