Health Care Systems in Low and Middle Income Societies
University of Copenhagen / Copenhagen School of Global Health

Archivio

01.02.2010 - 31.03.2010
Copenhagen K
Contenuti (corsi)
The course focuses on Health systems analysis, Medical anthropology, Political Science, Management & Organisation, Health Economics. The course includes the 5 above-mentioned themes, 2-3 case studies presentation and and a number of visits to relevant health institutions like WHO and SSI.
Obiettivi didattici, obiettivi del training
To enable students to analyse health care systems of low- and middle income societies in a historical, cultural, organizational, economical and political context with an interdisciplinary perspective.
Pubblico target
Health professionals who wish to work with health related issues in low and middle income societies
Prerequisiti
A bachelor\'s degree or equivalent in a relevant field of study (eg. health sciences, social sciences, engineering, etc.) and at least 2 years of relevant working experience
Organizzatori regionali
Copenhagen School of Global Health, University of Copenhagen
Annotazioni
Please visit our website for further information: globalhealth.ku.dk
Informazioni ed Iscrizioni:
Ms. Shirley Pollak

mih@sund.ku.dk
Categorie
Promozione della Salute, Sanità Pubblica (Public Health), Servizi sanitari, Sistemi Sanitari
Punti accrediti
12 ECTS - Points
Contatto organizzatori
Oester Farimagsgade 5
1353 Copenhagen K
Denmark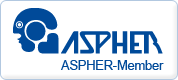 "Noi, Going International, siamo un'azienda che si è scelta come obiettivo di rendere acessibile la formazione a una grandissima quantità di persone, oltrepassanddo i confini geografici e sociali."