Risk Reduction and Preparedness
University of Copenhagen / Copenhagen School of Global Health

Archivio

08.03.2010 - 31.03.2010
Lund

08.03.2010 - 31.03.2010
Lund, Sweden
Contenuti (corsi)
The course is focused on providing insight into various measures available for risk reduction and approaches to assessing and evaluating their effectiveness. Attention is given to principles of disaster preparedness and challenges related to such activities. A central part of the course is the case which involves analysing and evaluating various risk reduction and preparedness measures in a city in Tajikistan (or other suitable city). The students will work with the case throughout the course.
Obiettivi didattici, obiettivi del training
To prepare the students so that they are able to work to reduce risk and to develop an effective preparedness for disasters, & to provide a foundation for students interested in research to be used as a base for their research
Pubblico target
Individuals and professionals who are interested in any or all parts of Disaster Management
Prerequisiti
A bachelor\'s degree or equivalent in a relevant field of study (eg. health sciences, social sciences, engineering, etc.) and 2 years of relevant working experience
Annotazioni
Please visit our website for further information: http://www.mdma.ku.dk/rrp
Informazioni ed Iscrizioni:
Ms. Helle Trøst Nielsen
Categorie
Aiuto umanitario - complessi casi d'emergenza, Aiuto umanitario - corsi di perfezionamento, Aiuto umanitario - Primi interventi
Punti accrediti
6 ECTS - Points
Contatto organizzatori
Oester Farimagsgade 5
1353 Copenhagen K
Denmark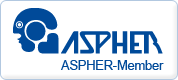 "Noi, Going International, siamo un'azienda che si è scelta come obiettivo di rendere acessibile la formazione a una grandissima quantità di persone, oltrepassanddo i confini geografici e sociali."