Locusts swarm into South Sudan as plague spreads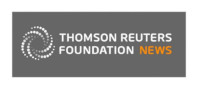 The invasion is worsening food shortages in a region where up to 25 million people are suffering from three consecutive years of droughts and flood
JUBA, Feb 18 (Reuters) - Swarms of locusts ravaging crops and grazing land across east Africa have reached South Sudan, already reeling from widespread hunger and years of civil war, the country's agriculture minister said on Tuesday.
The locusts crossed into southern Magwi county, on the border with Uganda, Minister Anyoti Adigo Nyikwach said.
Kenya, Somalia, Eritrea and Djibouti are battling the worst locust outbreak in decades, and swarms have also spread into Tanzania, Uganda and now South Sudan.
Desert locusts can travel up to 150 km (95 miles) in a day and eat their own body weight in greenery, meaning a swarm just one kilometre square can eat as much food as 35,000 people in a day, the United Nations says.
The invasion is worsening food shortages in a region where up to 25 million people are suffering from three consecutive years of droughts and floods.
Read the whole article here.
Autor
: Denis Dumo
Quelle
: Thomson Reuters Foundation, 10.9.2021
"Going International fomenta el acceso a la educación y a la formación continua independientemente de fronteras sociales, geográficas y nacionales."