France to Offer Free Contraception for Women Up to 25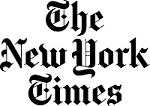 The government, responding to what it said was a decline in the use of contraceptives among some young women because of the cost, will pay for contraception starting next year.
France will begin offering free contraceptives for women up to the age of 25 starting next year to help young women with the financial costs of protecting against pregnancy, the country's top health official said on Thursday.
"It is unbearable that young women cannot protect themselves, cannot have contraception if they choose to do so because it is too expensive for them," said Olivier Véran, the country's health minister, on France 2, a public broadcaster. The government had noticed a decline in the use of contraceptives among "a certain number of young women," he said.
The government said it would set aside about 21 million euros, or almost $25 million, to pay for all types of contraceptives — including IUDs — and consultations on their use. The age of 25 was chosen as a threshold, Mr. Véran said, "because it is an age that corresponds, in terms of economic life, social life and income, with more autonomy."
The announcement was in stark opposition to much of the debate over women's reproductive rights in some other countries. In the United States, a near total ban on abortion in Texas came into effect last week making it the most restrictive state in the U.S. Poland's government implemented a ban on almost all abortions in January, spurring widespread protests.
In Mexico, however, the Supreme Court decriminalized abortion on Tuesday, though states would still have to apply the ruling.
Family planning clinics and women in France welcomed the new measure, with some saying they hoped for even more coverage. "We want free contraception for everyone," said Marianne Niosi, director of the National Confederation of Family Planning. She and other groups also called for an inclusive education campaign around sex and contraception.
"Will people be aware that they are entitled to it?" Ms. Niosi said of new benefit. Some women in France said on Thursday afternoon that they did not even know about the measure, which was announced on a morning breakfast show.
Young adults faced complicated situations, said Ms. Niosi, "either because as students they have no money, or because they are entitled to their parents' medical insurance and a form of control can be exercised over their choices."
Read the whole article here.
Autor
: Isabella Kwai, Léontine Gallois
Quelle
: The New York Times, 10.9.2021
"Going International fomenta el acceso a la educación y a la formación continua independientemente de fronteras sociales, geográficas y nacionales."