MBA Course: Health Economics and Health Financing (HEHF)
Schweizerisches Tropen- und Public Health-Institut (Swiss TPH) - Swiss Tropical and Public Health Institute (Swiss TPH) / Education & Training


27.02.2023 - 28.05.2023
Kreuzstrasse 2, 4123 Allschwil, Switzerland
Prep phase (self-directed): 27 February - 26 March 2023 Hybrid face-to-face week: 27 - 31 March 2023 Post phase (self-directed): 3 April - 28 May 2023
Fecha límite para la aplicación:February 17th 2023
Contenido de curso
The course provides a short introduction to key concepts of health economics, such as public goods, externalities and supply and demand, as applied to health and the health sector. Based on the WHO health system performance framework, the course discusses health financing and how it relates to other building blocks of health systems.
Objetivos de formación
Students acquire insight into basic principles of health economics and an understanding of health financing modalities so as to critically discuss, exchange and share views on health financing and payment reforms at local, national and global level.
Destinatario
- All who (aspire to) work in the area of international cooperation for public health at all levels - (Future) leaders and managers addressing the need to link strong business management expertise and sound education in public health
Calificaciones
At least two years of professional experience and English language skills: TOEFL paper 550 / computer 213 / internet 79 - 80 or IELTS 6.0 or native speaker or completed higher education in English (with written proof)
Información e inscripción:
Please register via the Swiss TPH website.
Ms. Evelyne Brodmann
Categorías
Economía y Financiamiento, Gestión de proyectos, Gestión y Organización de Hospitales, Liderazgo, Salud Pública, Sistemas de Salud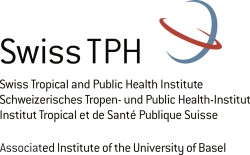 Tipo de título
Certificado de conclusión
Puntos de crédito
6 ECTS - Points
Costos
CHF 2.850,00
(Reduced fee for students (check Swiss TPH website). Course fees must be paid in advance to gain access to the online learning materials. Tuition fees do not cover insurance, travel expenses or personal living costs incurred during your stay in Basel.)
Cantacto organizador
Kreuzstrasse 2
4123 Allschwil
Switzerland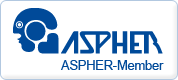 "Going International fomenta el acceso a la educación y a la formación continua independientemente de fronteras sociales, geográficas y nacionales."