ESGAR Virtual Workshop - optimising the role of CT in abdominal imaging
European Society of Gastrointestinal and Abdominal Radiology (ESGAR) / Central ESGAR Office

Contenido de curso
The refined technical developments of CT require an improved knowledge from the radiologists and technologists for fully exploiting the CT scanners' potential. The protocols of state-of the art CT scanners therefore need to be frequently optimized to improve patient safety and care. The aim of the workshop is to discuss important aspects of abdominal CT imaging including radiation safety, protocol optimization, contrast media application and multi-energy CT.
Información e inscripción:
Ms. Yuliana Rodimova
Categorías
Radiología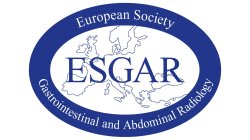 Cantacto organizador
Esslinggasse 2/3
1010 Wien
Austria
"Going International fomenta el acceso a la educación y a la formación continua independientemente de fronteras sociales, geográficas y nacionales."