Advanced Systemic Reviews and Meta-Analysis
UMIT - University for Health Sciences, Medical Informatics and Technology / Institute of Public Health, Medical Decision Making and Health Technology Assessment

Contenido de curso
The three-day meta-analysis course for health professionals is designed to provide an introduction to advanced methods for conducting systematic reviews and meta-analyses. Topics covered will include frequentist and Bayesian meta-analysis, meta-regression, subgroup analyses, and methods to investigate heterogeneity, as well as advanced methods for diagnostic accuracy and network meta-analysis, and the role of meta-analysis for HTA decision making.
Información e inscripción:
Univ. Prof. Dr. Uwe Siebert
Categorías
Atención sanitaria basada en la evidencia, Estadística, Evaluación, Investigación en salud pública, Salud Pública, Sistemas de Salud
Tipo de título
Certificado de asistencia, Certificado de conclusión
Cantacto organizador
Eduard-Wallnoefer-Center 1
6060 Hall in Tirol
Austria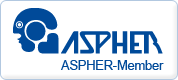 "Going International fomenta el acceso a la educación y a la formación continua independientemente de fronteras sociales, geográficas y nacionales."