Modeling Approaches for HTA: A Practical Hands-on Workshop
UMIT - University for Health Sciences, Medical Informatics and Technology / Institute of Public Health, Medical Decision Making and Health Technology Assessment


07.09.2022 - 09.09.2022
UMIT TIROL - Private University for Health Sciences, Medical Informatics and Technology, Eduard-Wallnoefer-Zentrum 1, 6060 Hall in Tirol, Austria
Contenido de curso
Decision-analytic Modeling is an important and powerful tool in Health Technology Assessment (HTA) and Health Policy Decision Making. There are a number of other modelling courses focusing on either theory or only selected modelling approaches. In contrast, our course combines theoretical concepts with practical hands-on computer exercises comprising five different modelling techniques applied in Public Health, HTA, Benefit-Risk Analysis, and Evidence-Based Healthcare.
Calificaciones
Basic knowledge of spreadsheet programs (e.g., MS Excel) is recommended.
Información e inscripción:
EBD until 19 June 2022
Univ. Prof. Dr. Uwe Siebert
Categorías
Investigación en salud pública
Tipo de título
Certificado de asistencia, Certificado de conclusión
Puntos de crédito
4 ECTS - Points
Cantacto organizador
Eduard-Wallnoefer-Center 1
6060 Hall in Tirol
Austria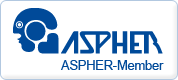 "Going International fomenta el acceso a la educación y a la formación continua independientemente de fronteras sociales, geográficas y nacionales."