Health in Detention
Schweizerisches Tropen- und Public Health-Institut (Swiss TPH) - Swiss Tropical and Public Health Institute (Swiss TPH) / Education & Training


26.09.2022 - 30.09.2022
SwissTPH, Kreuzstrasse 2, 4123 Allschwil, Switzerland
Fecha límite para la aplicación:June 15th 2022
Contenido de curso
Global challenges in places of detention
Legal framework for ICRC detention activities
Health and well-being of detainee populations (with a particular focus on women, youth and the elderly)
Health systems and management structures in places of detention
Communicable and non-communicable disease control
Nutrition, water and santitation
Medical ethics / medical confidentiality and dual loyality for health care providers
Managing hunger strikes
Health impact of solidarity and discipline
Objetivos de formación
Define the main legal instruments, professional codes, and declarations designed to protect the rights of prisoners, detainees, and health professionals.
Appraise the most important health problems in detention.
Analyse health and human rights
Destinatario
Health professionals (medical doctors, nurses, midwives, pharmacists) Health managers and planners, social scientists, health system researchers, educators Members of international organisations,working or dealing with police stations,detention etc
Calificaciones
-At least two years of professional experience -English requirements: TOEFL paper 550 / computer 213 / internet 79-80 or IELTS 6.0 or native speaker or higher education in English -the number of participants is limited to 24
Organizador local
Swiss TPH in collaboration with the ICRC
Observaciones
For the course brochure including application form please visit:
https://www.swisstph.ch/en/study-with-us/postgraduate/health-in-detention/#c26549
Información e inscripción:
Online Application Procedure: https://swisstph.wufoo.com/forms/k1nu8ltk1bwppm5/
Ms. Rachel Gutknecht
Categorías
Cooperación para el desarollo – Temas especiales y salud, Enfermedades de Transmisión Sexual (ETS), Epidemiología y Control de Enfermedades, Evaluación, Gestión de calidad, Gestión de proyectos, Gestión y Organización de Hospitales, Medicina tropical e infectología, Nutrición, Promoción de la Salud, Salud Pública, Servicios de salud, Sistemas de Salud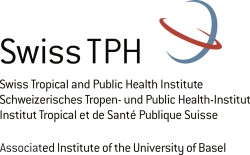 Tipo de título
Master, Certificado de asistencia, Certificado de conclusión
Método edicativo
Tiempo completo
Puntos de crédito
1.5 ECTS - Points
Costos
CHF 1.100,00
(For students registered as a tropEd Master student at a tropEd home institution, the course fee is CHF 900.00.)
Número de participantes (max.)
24
Cantacto organizador
Kreuzstrasse 2
4123 Allschwil
Switzerland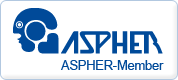 "Going International fomenta el acceso a la educación y a la formación continua independientemente de fronteras sociales, geográficas y nacionales."