Netherlands Course on Global Health and Tropical Medicine (NTC) - autumn course
KIT (Royal Tropical Institute) / Health and Education

Archivo

12.09.2022 - 16.12.2022
KIT Royal Tropical Institute, Amsterdam, Netherlands
Application deadline for international students who need visa: 3 months before the start of the course!
Fecha límite para la aplicación:July 15th 2022
Contenido de curso
In The Netherlands, the NTC forms part of a post-graduate training programme for physicians leading to a diploma in tropical medicine. Other components of the programme include residencies in surgery, obstetrics and gynaecology. More information can be obtained from the NVTG website. Other professionals can take the NTC as a stand-alone course or as part of the Master in International Health (MIH).
Objetivos de formación
Critically collect analyse and appraise qualitative and quantitative data relevant to the improvement of health and health care in low and middle income societies. Clearly communicate and work professionally in a multidisciplinary team.
Destinatario
Medical doctors, nurses, midwives and other health professionals who intend to work in low- and middle-income countries or societies.
Calificaciones
Academic training at least to the level of a bachelor's degree in medicine or any paramedical science. Two years of relevant work experience.
Acreditación
Accreditation Organisation of the Nederlands and Flanders
Organizador local
The NTC is jointly organized by the Vrije Universiteit Medical Centre (VU) in Amsterdam, the University Hospital of the University of Amsterdam (UvA) and the Royal Tropical Institute (KIT).
Información e inscripción:
Application deadline: 2 months before start of course (in case the participant needs visa: 3 months!)
Ms. Susan Huider
Categorías
Economía y Financiamiento, Epidemiología y Control de Enfermedades, Estudios del desarrollo Demográfico, Medicina tropical e infectología, Planificación Familiar y equidad de Género, Promoción de la Salud, Salud Pública, Servicios de salud, Sistemas de Salud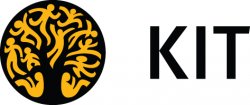 Tipo de título
Diploma, Certificado de asistencia, Certificado de conclusión
Método edicativo
Tiempo completo
Puntos de crédito
20 ECTS - Points
Costos
EUR 6.990,00
(Course fee 2022: EUR 6.990 )
Cantacto organizador
P. O Box 95001
1090 HA Amsterdam
Netherlands
"Going International fomenta el acceso a la educación y a la formación continua independientemente de fronteras sociales, geográficas y nacionales."