Winter Courses in Epidemiology, Amsterdam; 7 interesting courses
Amsterdam UMC / EpidM, Department of Epidemiology & Data Science

Contenido de curso
The EpidM Winter Courses provide a unique possibility to follow advanced level epidemiology and applied biostatistics courses The organising committee has developed a very interesting programme which covers Mixed Model Analysis, Clinimetrics, Clinical Prediction Models, Missing Data,Item Response Theory and Causal Inference and Propensity Score Methods
Objetivos de formación
Tne of the strengths of these courses is the combination of lectures and computer practical's, . The courses are also taught by highly experienced teachers.
Destinatario
The individual courses are particularly suitable for those who work as (epidemiological) researchers, who combine clinical work with research or who are otherwise involved with epidemiological research.
Oportunidad de trabajos y los campos profesionales mas buscados por personas ya tituladas
Since January 2013, EpidM also organizes international Winter Courses. The EpidM Winter Courses enable epidemiological researchers to enhance their knowledge and skills in advanced methodology.
Calificaciones
The required prior knowledge differs per course. See the information about the different courses for this
Certificación
93/5000 Everyone receives a statement of participation. Only if you complete the course with the exam, you will receive a statement with the credits earned
Observaciones
This year we will offer an online program because of Covid-19
5 courses are online, 2 courses are on location
Información e inscripción:
You can apply by our website for one or more courses of our wintercourse program https://www.epidm.nl/en/
Ms. Ange van der Veer
Categorías
Atención sanitaria basada en la evidencia, Ayuda humanitaria – Cursos para expertos, Ciencias de la Vida, Educación para la salud, Epidemiología y Control de Enfermedades, Estadística, Estudios del desarrollo Demográfico, Investigación clínica, Investigación en salud pública, Medicina basada en la evidencia, Medicina General, Medicina Social, Salud Pública, Servicios de salud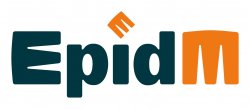 Tipo de título
Master, PHD, Certificado de asistencia
Método edicativo
Tiempo completo
Puntos de crédito
2 ECTS - Points
Costos
Sobre pedido
(The price from the course vary from 750 tot 1750 Euro. When you register for two or more courses you will receive a 10% discount.)
Número de participantes (max.)
24
Cantacto organizador
Boelenlaan 1089a
1081 HV Amsterdam
Netherlands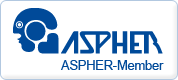 "Going International fomenta el acceso a la educación y a la formación continua independientemente de fronteras sociales, geográficas y nacionales."