Coordinator in Monitoring & Evaluation (M&E)
Gesellschaft für Nachhaltige Entwicklung mbH

Contenido de curso
Theory and methodology of impact evaluations
Planning and conducting of evaluations
Qualitative and quantitative data collection methods, research methodologies
Indicators/ Terms of Reference (ToR)
Project Cycle Management/ Management Instruments/Logical Framework
Budgeting, calculation, documentation and accounting
Agenda 2030 for Sustainable Development
BMZ proposals/EU-Projects
Standards & project planning for Humanitarian Aid/SPHERE-Standart
Internship in companies or institutions/(12 weeks)
Objetivos de formación
- Learn how to use the concepts & methods of Evaluation of projects in the field of dev. cooperation and hum. aid
- Have in-depth knowledge of M&E with according tools
- Write, operationalize Terms of References conduct an Evaluation,submit a report
Destinatario
Graduates from universities of applied sciences and in the fields of social sciences, economics, natural science, humanities, engineering, law, geography or with comparable degrees to apply to our program
Oportunidad de trabajos y los campos profesionales mas buscados por personas ya tituladas
Specified experts, either as staff members of NGOs, GIZ or other organisations in the area of development and humanitarian aid or as self-employed consultants answering to tenders for evaluation
Calificaciones
Language skills: German B1, English B1 (aim to reach B2/C1)
Observaciones
Phases of the Training
A: Seminars / Workshops / Group Work (17 weeks – online)
B: Internship in an institution or a company (12 weeks)
C: Final Test / Examination (1 week – presence in Witzenhausen/Germany)
Información e inscripción:
Please send a short letter of motivation (Email preferred) and your CV with photo to Mr. Werner Gebing at the following address: info@gne-witzenhausen.de No Application Deadline!
Werner Gebing
Categorías
Estadística, Evaluación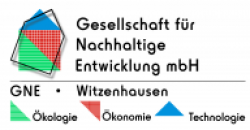 Tipo de título
Certificado de conclusión
Método edicativo
e-Learning, Tiempo completo
Costos
EUR 6.206,58
(Sponsorship through Education Voucher: The program can be supported by the German employment agency 'Agentur für Arbeit' and the 'Job Center' (ALG I or ALG II through the education voucher Bildungsgutschein).)
Número de participantes (max.)
24
Cantacto organizador
Steinstraße 19
37213 Witzenhausen
Germany
"Going International fomenta el acceso a la educación y a la formación continua independientemente de fronteras sociales, geográficas y nacionales."