GIS for Global Health (GIS)
KIT (Royal Tropical Institute) / Health and Education


20.06.2022 - 01.07.2022
KIT Royal Tropical Institute, Amsterdam, Netherlands
Fecha límite para la aplicación:April 20th 2022
Contenido de curso
Geographic Information Systems (GIS) is a powerful tool for planning and assessment of health interventions and is increasingly recognized as an essential tool in disease control.
Destinatario
The course is intended for programme officers, data-managers working in disease control, researchers and students in the field of public health/epidemiology.
Calificaciones
Required: Fluency in English and general computer skills Recommended: Basic understanding of data analysis
Acreditación
Accreditation Organisation of the Nederlands and Flanders
Observaciones
tropEd accredited
Información e inscripción:
Ms. Meta Willems
Categorías
Epidemiología y Control de Enfermedades, Estadística, Investigación en salud pública, Salud Pública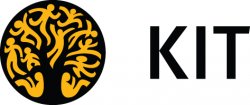 Tipo de título
Certificado de asistencia
Método edicativo
Tiempo completo
Puntos de crédito
3 ECTS - Points
Costos
EUR 2.130,00
(EUR 1.680 (if payment is made before 28 March 2022) EUR 2.130 (normal course fee) EUR 1.700 (tropEd fee))
Cantacto organizador
P. O Box 95001
1090 HA Amsterdam
Netherlands
"Going International fomenta el acceso a la educación y a la formación continua independientemente de fronteras sociales, geográficas y nacionales."