CME Heartcare and Cardiovascular Medicine Conference

25.09.2023 - 26.09.2023
Paris, France
Fecha límite para la aplicación:September 5th 2023
Temas de la conferencia
Join us at the CME Heartcare and Cardiovascular Medicine Conference with the alliance of esteem Cardiology Organizations and Societies. HeartCare 2023 is designed to meet the educational needs of Cardiologists, Cardiac Surgeons, Pediatricians, nurses and all other related healthcare professionals who manage individuals with heart & cardiovascular complications.
Objetivos de formación
Clinical Cardiology, Hypertension and Stroke, Heart Arrhythmia and Heart Failure, Pediatric Cardiology, Obesity, Diabetes and Heart, Atherosclerosis and Coronary Artery Disease, Cardiac Cardiovascular Heart Diseases, Women and Heart Disease
Destinatario
Cardiologists, Cardiothoracic Surgeons, Vascular Surgeons, Lipidologists, Pediatric Cardiologists, Cardiac Electrophysiologists, Echocardiologists, Interventional and Nuclear Cardiologists, Adult Congenital Cardiologists
Certificación
All the participants are provided with Certificates and CME credits
Información e inscripción:
Registrations can be done through: https://heart.plenareno.com/registration.php
Ms. Lexy Jackson
Categorías
Anestesiología, Cirugía Cardiaca, Cirugía de Torax, Cooperación para el desarollo – Temas especiales y salud, Cuidados especiales, Medicina General, Medicina Intensiva, Medicina interna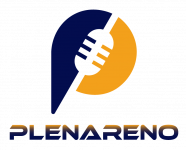 Cuota del Congreso
USD 349,00
(For group participation, kindly contact us to avail discounts Special discounts for students)
Los participantes esperaban
75 - 100
Cantacto organizador
1201 N. Orange Street Suite 7160
19801 Wilmington
United States Virgin Islands
"Going International fomenta el acceso a la educación y a la formación continua independientemente de fronteras sociales, geográficas y nacionales."