34th ESGAR Annual Meeting and Postgraduate Course
European Society of Gastrointestinal and Abdominal Radiology (ESGAR) / Central ESGAR Office


13.06.2023 - 16.06.2023
Valencia Conference Center, Avenida de las Cortes Valencianas, 60, 46015 Valencia, Spain
https://www.esgar.org/annual-meeting/esgar-2023
Temas de la conferencia
Rectal cancer, IBD, HCC, liver cirrhosis, AI in abdominal radiology, elastography and screening strategy in abdominal conditions, inflammatory conditions that involve the abdomen.
Información e inscripción:
The ESGAR 2023 Annual Meeting and Postgraduate Course will provide participants not only with an in-depth overview of gastrointestinal and abdominal radiology but it will also give an insight into cutting-edge technology.
Ms. Ines Gaderer
Categorías
Radiología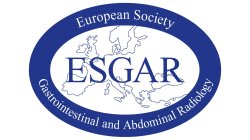 Cantacto organizador
Esslinggasse 2/3
1010 Wien
Austria
"Going International fomenta el acceso a la educación y a la formación continua independientemente de fronteras sociales, geográficas y nacionales."