2022 World Pediatrics Conference
Episirus Scientifica / Silvia Morris


09.09.2022 - 10.09.2022
Avani Atrium Bangkok Hotel, Bangkok, Thailand 1880 New Petchaburi Rd, Bang Kapi, Huai Khwang, Bangkok 10310, Thailand, 10310 Bangkok, Thailand
Fecha límite para la aplicación:August 31st 2022
Temas de la conferencia
Episirus Scientifica regards each one of the individuals to go to the 2022 World Pediatrics Conference accredited with CPD credits during September November 18-19, 2022 in Belgrade, Serbia in which melds brief keynote presentations, speaker talks, Exhibition, Symposia, Workshops. Meet Global Pediatricians from Asia-pacific, Middle East, India, Europe, USA
Destinatario
 Pediatrician  Pediatric Cardiologists  Pediatric Neurologists  Pediatric Researchers  Pediatric Scientists  Pediatric Nurses  Pediatric Dermatologists  Pediatric Faculty  Medical Colleges  Pediatric Physicians  Training Institutes  Indus
Calificaciones
Students, doctors, professors, researchers etc.
Certificación
There will be Participation Certificates and recognition certificates
La Sociedad Científica
Episirus Scientifica
Información e inscripción:
https://pediatrics.episirus.org/registration/
Ms. Program Manager Silvia Morris
Categorías
Ginecolgía y Obstetricia, Medicina Pediátrica y Juvenil, Pediatría, Psiquiatría Pediátrica y Juvenil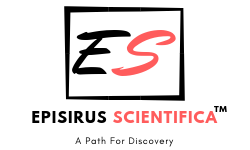 Cuota del Congreso
USD 599,00
Los participantes esperaban
200 - 300
Cantacto organizador
Bhoomi 3 , FL 3B, Kharagpur, 721301
721301 Kharagpur
India
"Going International fomenta el acceso a la educación y a la formación continua independientemente de fronteras sociales, geográficas y nacionales."