2nd Euro Diabetes and Endocrinology Congress

06.12.2021 - 07.12.2021
Rome, Italy
Fecha límite para la aplicación:November 9th 2021
Temas de la conferencia
2nd Euro Diabetic and Endocrinology Congress is a unique forum for Diabetologists and Endocrinologists with comparable levels of experience & education to present, exchange ideas, and develop collaborative networks in both academia and industry. It further provides opportunities for Physicians and Young Researchers to meet, discuss ideas from a small group of eminent, field-leading scientists in an informal and friendly atmosphere.
Objetivos de formación
Clinical Diabetes and Advanced Technologies, Diabetes and Nutrition, Pediatric Diabetes & Endocrinology, Obesity & Metabolic Syndrome, Cardiovascular Disease, Hypertension and Stroke, Endocrine & Diabetes Disorders, Nursing & Healthcare Management
Destinatario
Diabetologists, Endocrinologists, Cardiologists, Bariatric Surgeons, Nutritionists and Dietitian, Podiatrists, Physical Therapists, Epidemiologists, Clinical Researchers, Internists
Certificación
All the participants are provided with certificates
Información e inscripción:
Ms. Lexy Jackson
Categorías
Cooperación para el desarollo – Temas especiales y salud, Cuidados especiales, Docencia Medicina, Investigación en salud pública, Medicina General, Nutrición, Promoción de la Salud, Salud Pública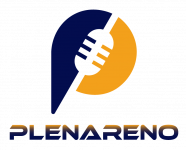 Cuota del Congreso
USD 349,00
(For group participation, kindly contact us to avail discount)
Los participantes esperaban
75 - 100
Cantacto organizador
1201 N. Orange Street Suite 7160
19801 Wilmington
United States Virgin Islands
"Going International fomenta el acceso a la educación y a la formación continua independientemente de fronteras sociales, geográficas y nacionales."