Clinical Research Training for the Investigational Site Team
European Centre for Clinical Research Training (ECCRT)

Archivo

15.09.2014 - 16.09.2014
Brussels, Belgium
Contenido de curso
This is a two-day introductory course specifically designed for clinical site personnel such as study nurses and study coordinators. This course is a must for people desiring to keep up-to-date with the current regulations and guidelines on performing clinical trials. Highlights of this course include a number of interactive workshops on how to prepare for a clinical trial, how to manage an active trial and how to motivate patients.
Objetivos de formación
Familiarize participants with clinical research regulations and guidelines. Provide hands-on information on how to manage a clinical trial on site, including: building the site team, managing and tracking the active study and meeting objectives, etc.
Destinatario
Study nurses, nurses, pharmacists, radiologists, ...
Oportunidad de trabajos y los campos profesionales mas buscados por personas ya tituladas
Site Coodinator, Study Coordinator, Study Manager, Site Manager, Study Nurse
Certificación
ISO 9001:2008/ Q-for
Información e inscripción:
Ms. Sunita Kelecom
Categorías
Investigación clínica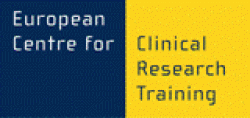 Cantacto organizador
Marcel Broodthaers plein 8b5
1060 Brussels
Belgium
"Going International fomenta el acceso a la educación y a la formación continua independientemente de fronteras sociales, geográficas y nacionales."