Understanding the European Legislation & Implementing the Guidelines
European Centre for Clinical Research Training (ECCRT)

Archivo

29.01.2015
Brussels, Belgium

07.05.2015
Brussels, Belgium

08.09.2015 - 08.10.2015
Brussels, Belgium

26.11.2015
Brussels, Belgium
Contenido de curso
This 1-day course is designed to provide understanding of the European Clinical Trials Directives 2001/20/EC and 2005/28/EC. The state-of-the-art regarding implementation and implications in the European member states will be presented. Other topics are the latest developments regarding safety reporting and applications of the European Databases. Interactive presentations are intended to better understand the implementation of requirements and guidance documents.
Objetivos de formación
Understand the European directives. Comprehend the implementation in the EU. Know the procedures to be compliant and reach successful implementation.
Destinatario
Everyone involved in clinical research including: pharmaceutical companies, contract research organisations, investigators, site personnel, ethics committee members, etc.
Oportunidad de trabajos y los campos profesionales mas buscados por personas ya tituladas
CRA, Clnical research Associate, PM, Project Manager
Certificación
ISO9001:2008/ Q-for
Información e inscripción:
Ms. Sunita Kelecom
Categorías
Investigación clínica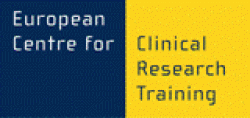 Cantacto organizador
Marcel Broodthaers plein 8b5
1060 Brussels
Belgium
"Going International fomenta el acceso a la educación y a la formación continua independientemente de fronteras sociales, geográficas y nacionales."