ICH-GCP Training
European Centre for Clinical Research Training (ECCRT)

Archivo

15.10.2014
Brussels, Belgium

20.01.2015
Brussels, Belgium

02.04.2015
Brussels, Belgium

22.09.2015
Brussels, Belgium

10.12.2015
Brussels, Belgium
Contenido de curso
This concise course is designed for professionals who are active in clinical research. Without training on the International Conference on Harmonisation Good Clinical Practice (ICH-GCP) standards, or without experience in clinical research, professionals are not always aware of the legal regulations that govern clinical studies, including post-marketing trials.
Objetivos de formación
comprehend the basics of GCP requirements in clinical research and how they are implemented - understand the fundamentals of current legal regulations and guidelines - understand the essential documents of clinical studies
Destinatario
This course is designed for everyone who wants to understand the essentials of current regulations and GCP in clinical studies
Oportunidad de trabajos y los campos profesionales mas buscados por personas ya tituladas
Any position in Clinical Research
Certificación
ISO 9001:2008/ Q-for
Información e inscripción:
Ms. Sunita Kelecom
Categorías
Investigación clínica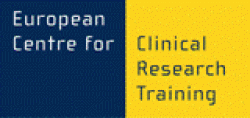 Cantacto organizador
Marcel Broodthaers plein 8b5
1060 Brussels
Belgium
"Going International fomenta el acceso a la educación y a la formación continua independientemente de fronteras sociales, geográficas y nacionales."